Has there been a k-drama that you've put off watching simply because it didn't call out to you? Because This Is My First Life was that drama for me. I chose not to watch it for the longest time and then finally gave in a year ago. Not going to lie, I had the biggest regret of not watching it earlier.
Has there been a k-drama that you've put off watching simply because it didn't call out to you? Because This Is My First Life was that drama for me. I chose not to watch it for the longest time and then finally gave in a year ago. Not going to lie, I had the biggest regret of not watching it earlier.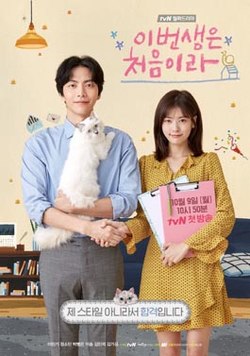 Cast: Lee Min-ki, Jung So-Min, Esom, Park Byung-eun, Kim Ga-eun, Kim Min-seok
Director: Park Joon-hwa
Written by: Yoon Nan-joong
No. of Episodes: 16
Streaming on: Netflix
Because This Is My First Life is a refreshing change from the usual k-dramas that fall under the romance genre. It is the right blend of real life situations and k-drama elements. The story and screenplay are brought to life by effective acting, literature references, and eye-opening dialogues and narrative. One thing that needs to be mentioned here is this drama is targeted towards a more mature audience. It spares us from the usual hand wrist grabs followed by a hair flipping turn, scheming exes, cliché love triangle, second lead syndrome and many more predictable k-drama elements. Of course, contract marriage, which is also a key k-drama element, sets the premise for this drama and I am perfectly okay with that because of what follows.
Plot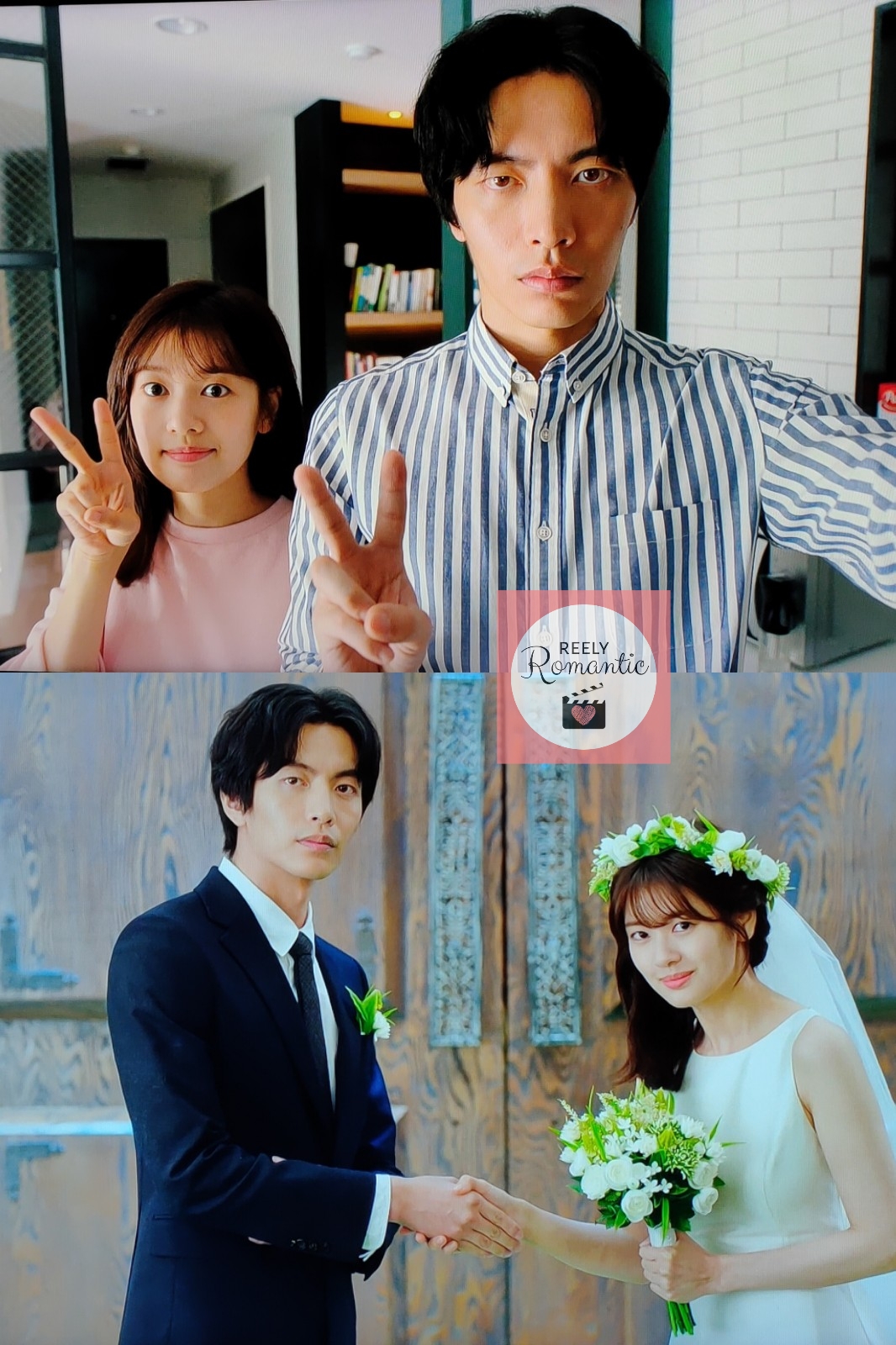 The story revolves around Nam See-hee, a 38-year-old app designer whose life revolves around his cat and his home loan repayment and Yoon Ji Ho, a 30-year-old assistant screenwriter who is struggling in her personal and professional life. They enter a contractual marriage due to circumstances. Marriage – real or contractual isn't easy. Families, societal norms, haunting past and more hurdles come their way. Do they succeed in crossing all the obstacles, understand what love is, and eventually discover themselves?
The subplots of this drama include more love stories and friendship. While the main plot talks about the journey of self-discovery and love between two people who are compatible, the other two love stories have different themes as well. One is about two individuals who are complete opposites and the other is about a couple who have dated for seven years and are contemplating taking the next step called marriage.
❤️️❤️️❤️️
The characters of See-hee and Ji-ho and their love story
See-hee
See-hee, played by Lee Min Ki, is a 38-year-old 'house poor' IT employee. He works as an app developer. His cat, who he's named Kitty, is the only living thing he truly cares about. He works to pay off his mortgage, loves watching soccer and wants to live the same routine everyday till he dies. He doesn't welcome change because that makes him feel uncomfortable. He rents out the extra room in his house to earn money to pay off his mortgage faster but unfortunately he isn't able to get along with any of his tenants except Ji-ho. She scores very high in his tenant rating system and so he is comfortable living with her. They enter into a contract marriage because he wants rent, a tenant he can get along with, and he understands that she needs a roof over her head.
See-hee is a character that grows on you. You sympathise with him and want to pat his shoulder and tell him that it is okay to fall in love. Lee Min Ki is perfect for the role of the 'dead-pan face' See-hee who eventually learns to show his emotions. Lee-Min Ki expresses his emotions with his eyes – the cold stare when he doesn't care, the happy relief wide-eyed look when he sees Ji-ho in Namhae when he's struggling in an unfamiliar environment making kimchi and when she returns to him in the final episode – wonderful sights to behold throughout the drama.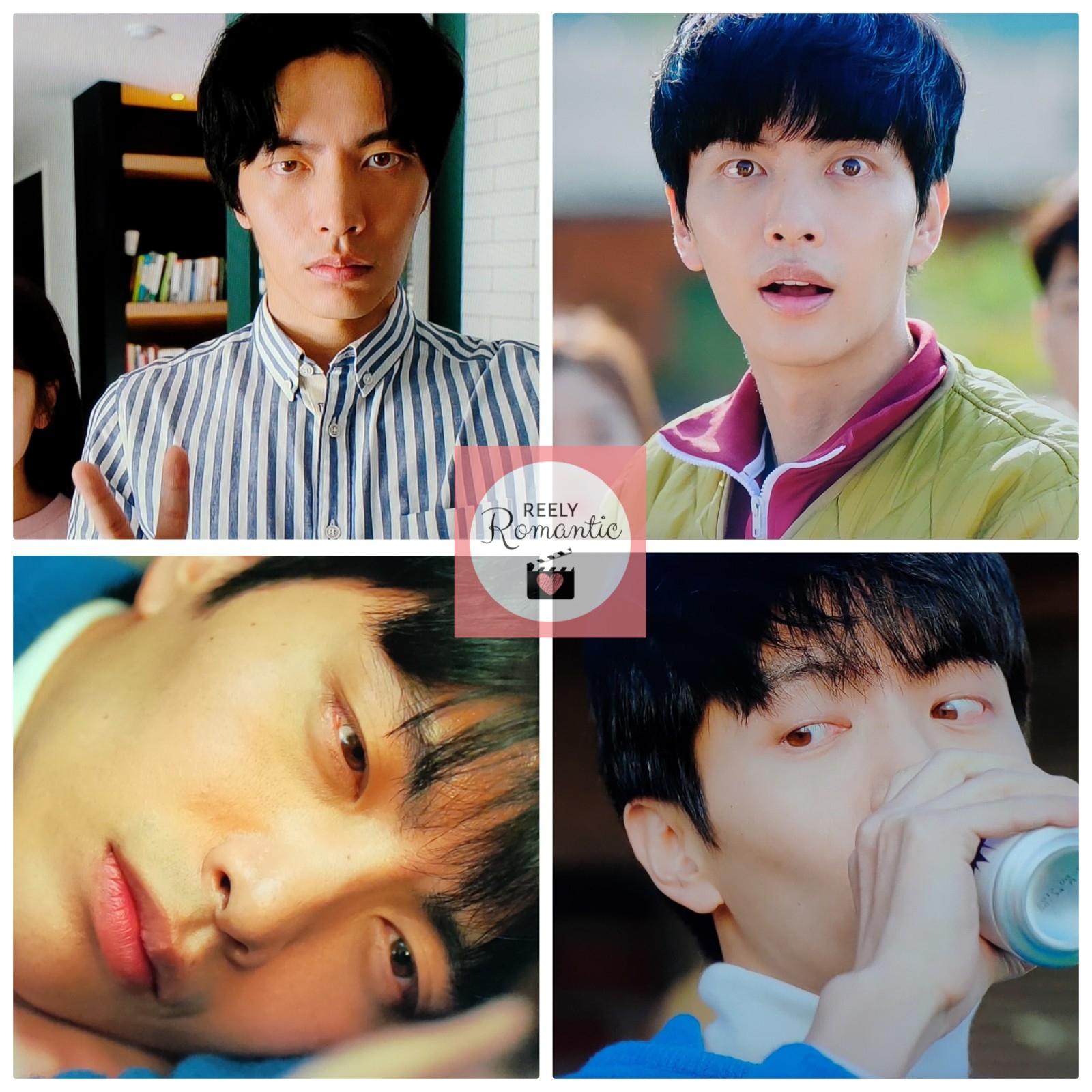 Even though he seems stiff and rigid on the exterior thanks to his social awkwardness, emotionless conversations and inflexible routine, his rational thought process and respect for others without judging them makes his character humane.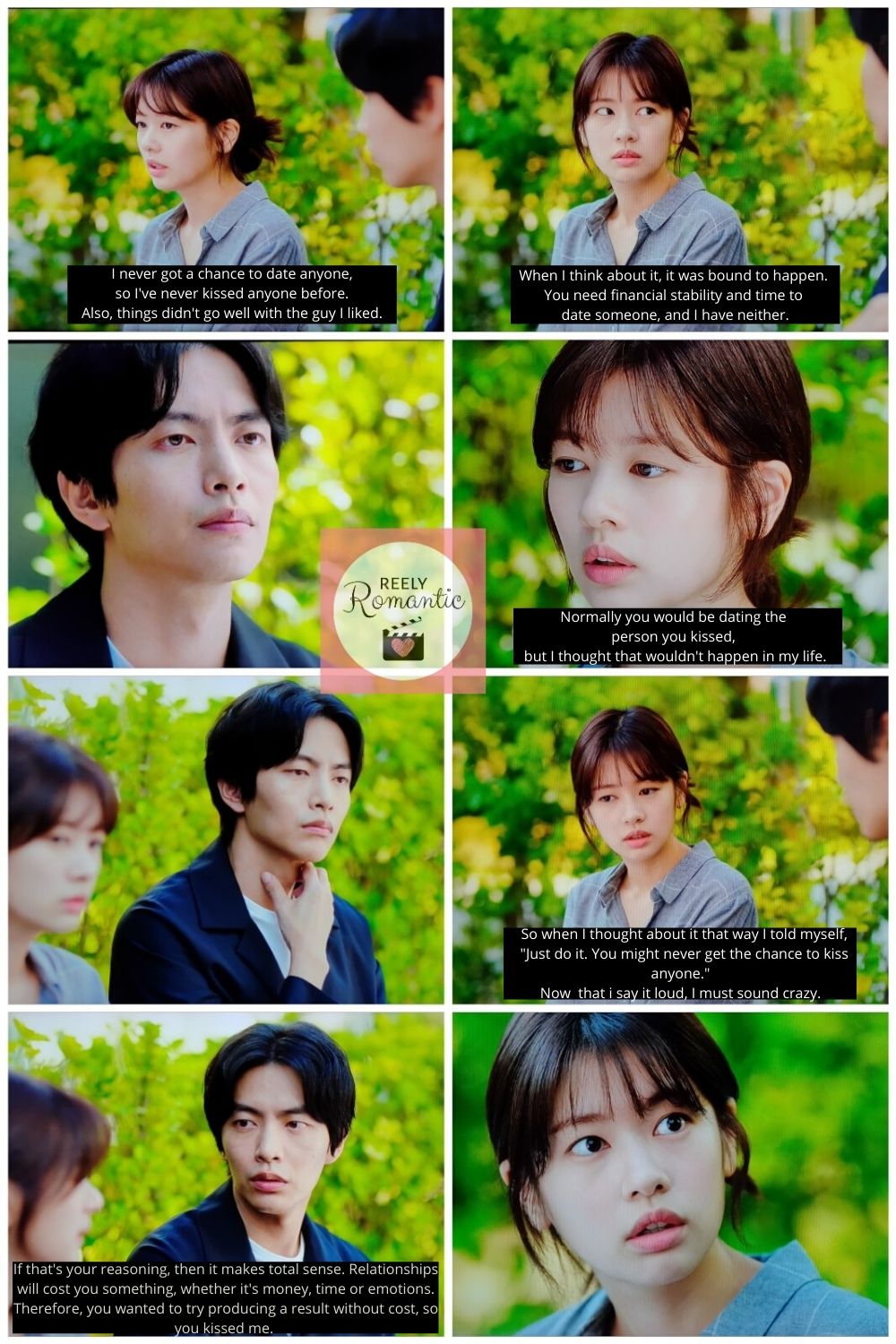 Ji-ho
On the other hand, Ji-ho, played by Jung So-min, is a strong level-headed woman from a patriarchal family who is homeless due to circumstances. Her dream is to find a 'once in a lifetime' love. She is also known as the crazy one among her friends. When Ji-ho stands up for herself in front of the assistant director who tried to assault her and her superiors, it shows her determination and grit to not succumb to pressure. This is later shown when she refuses to give in to the pressure of being the mediator between her husband and his parents. When she kisses See-hee in the bus stop after he comforts her and assuming he is a stranger she'll never come across again, it shows how she doesn't want any regrets in life.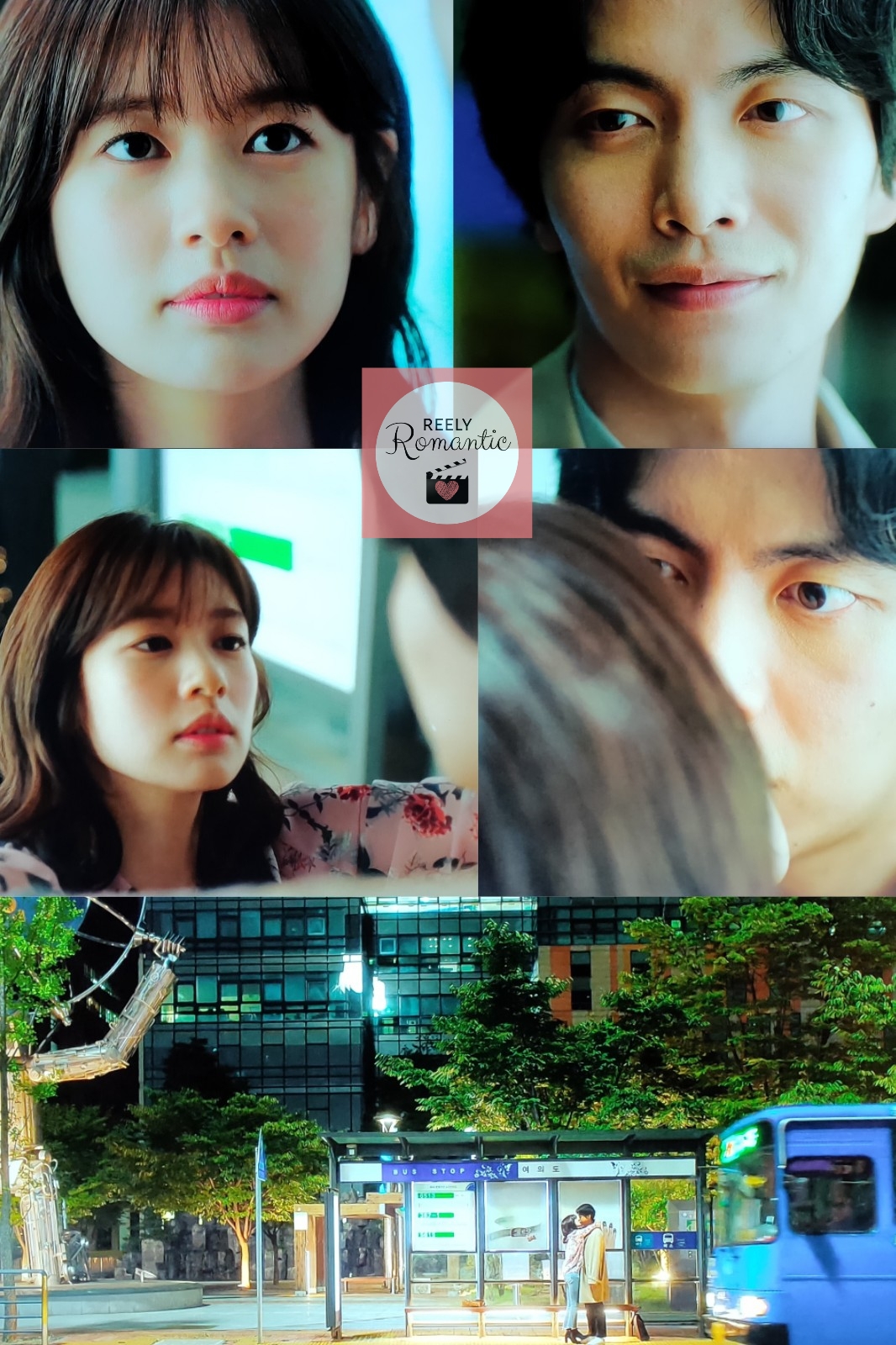 Ji-ho's journey of falling in love for the first time and her take on marriage is refreshing. Unlike most k-drama female lead characters, hers is more real and has an immense depth to it. Jung So-Min has done justice to her role with her understated elegance and convincing acting. While I rooted for her character, the last two episodes left me confused. More on that later.
See-hee & Ji-ho: From awkward roommates to soulmates!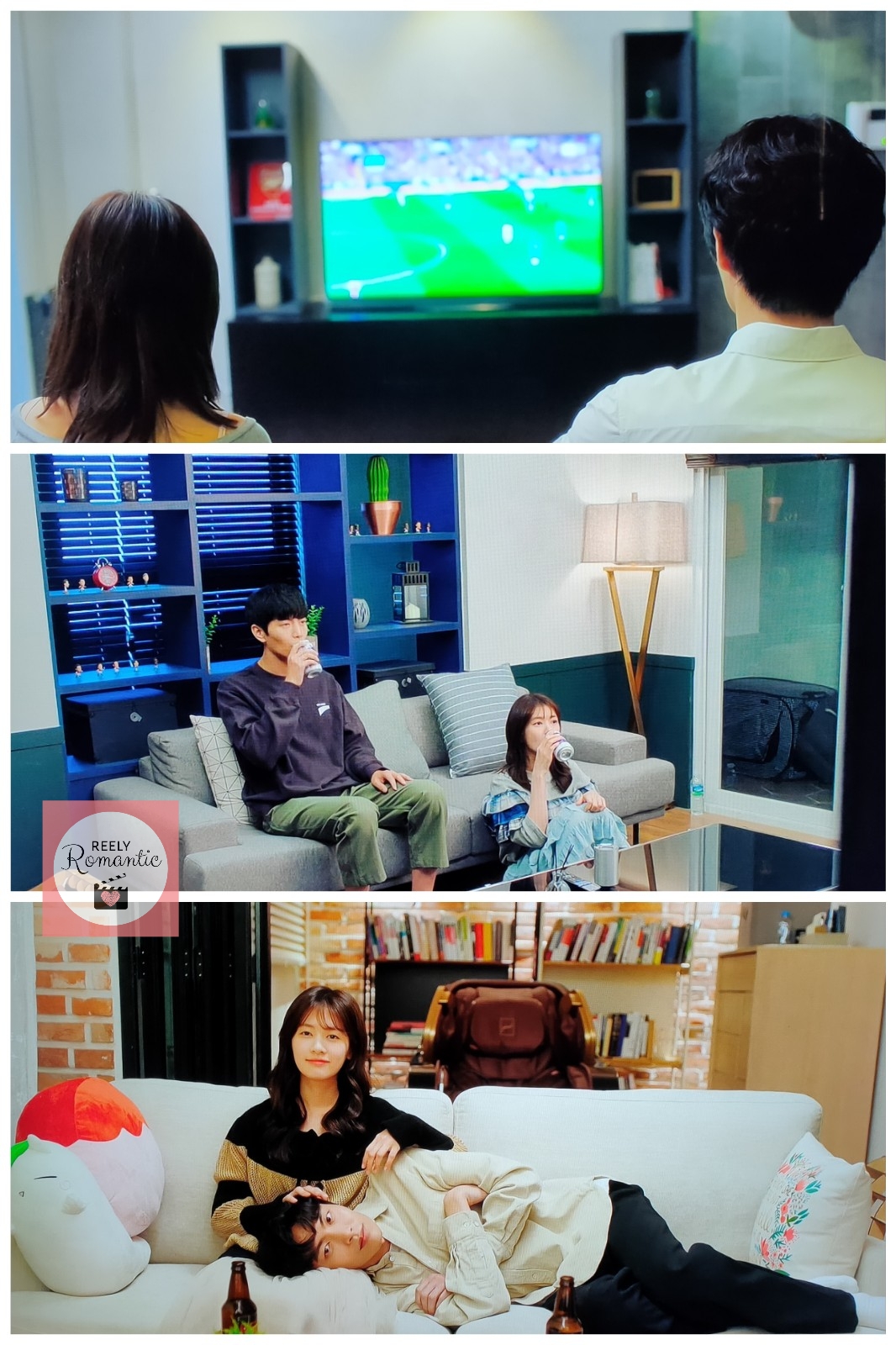 The two lead characters, though they become roommates by chance and get married due to compatibility, truly care about each other. This is shown throughout the first few episodes. See-hee's comforting words earns a soft spot with Ji Ho. She falls in love with him but is happy to keep it to herself. See-hee is impressed by the fact that Ji Ho plays his defender when situations call for it. The compatibility between both of them and her views on life makes See-hee fall in love with Ji Ho. As the audience, we start noticing this, especially in scenes where there is absence of dialogues and expressions steal the show. The way they ask permission to hug and kiss also is very sweet. The scene in the final episode where See-hee badly wants to kiss Ji Ho but asks her if she's done with breakfast first made me smile from ear to ear.
The chemistry between this OTP is exemplary. They not only portray their respective characters with ease, but come together beautifully. Their chemistry is carried forward in What's Wrong With Secretary Kim? where they appear in guest roles as a couple. I would love to see this lead pair in a drama again.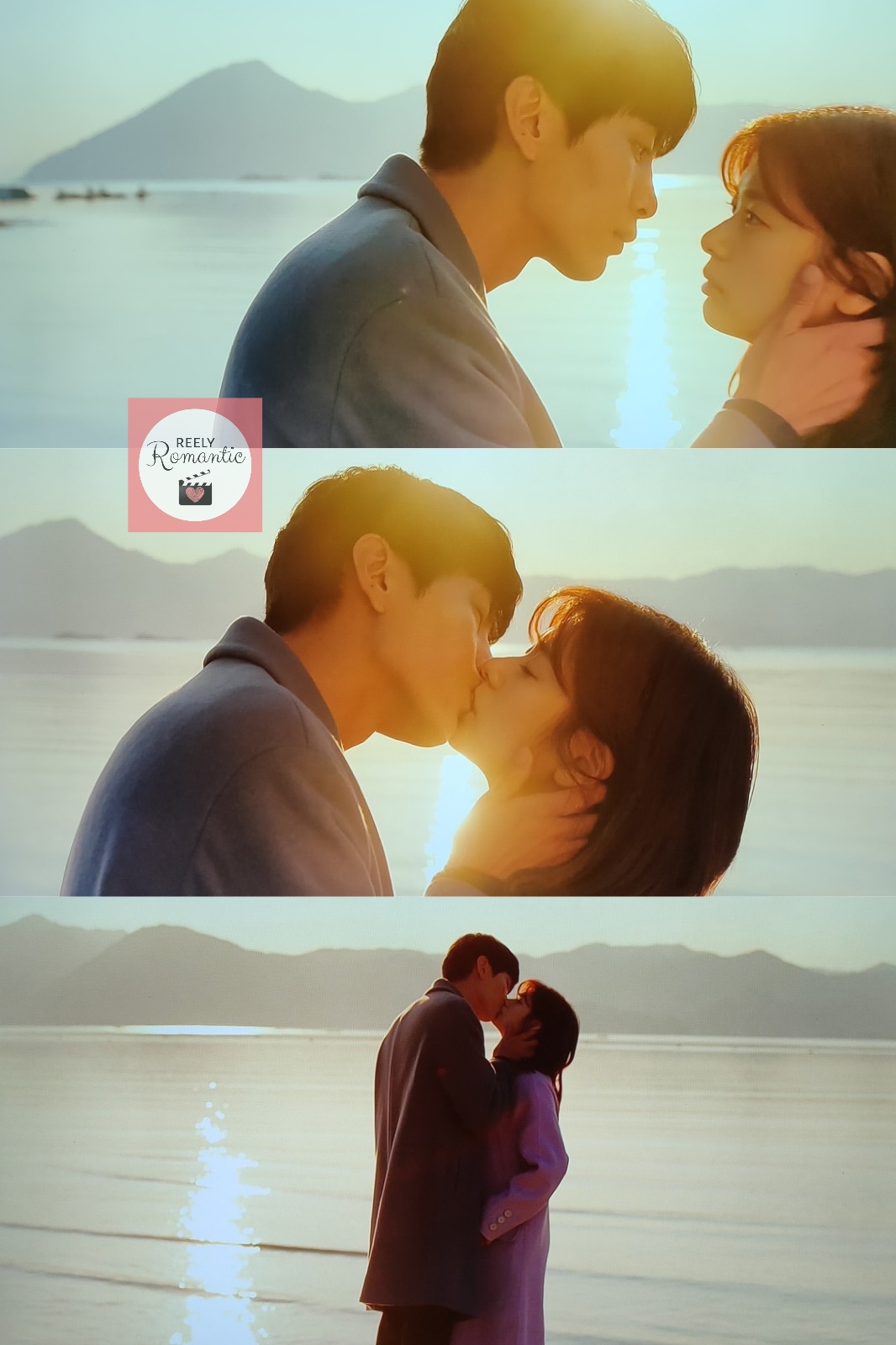 See-hee's thoughtfulness and respect towards Ji-ho is shown at several instances including the conversation between See-hee and Ji-ho's mother on the day of the wedding, the stalker incident involving Bok-nam. He shows up and is there for Ji-ho in his own way when she needed him. I was rooting for See-hee when he thought Ji-ho was in danger because of Bok-nam and runs to find her. When he finds her, he puts out his hand for Ji-ho to hold so that they could go home and watch soccer, and he doesn't let go of her hand till she points it out.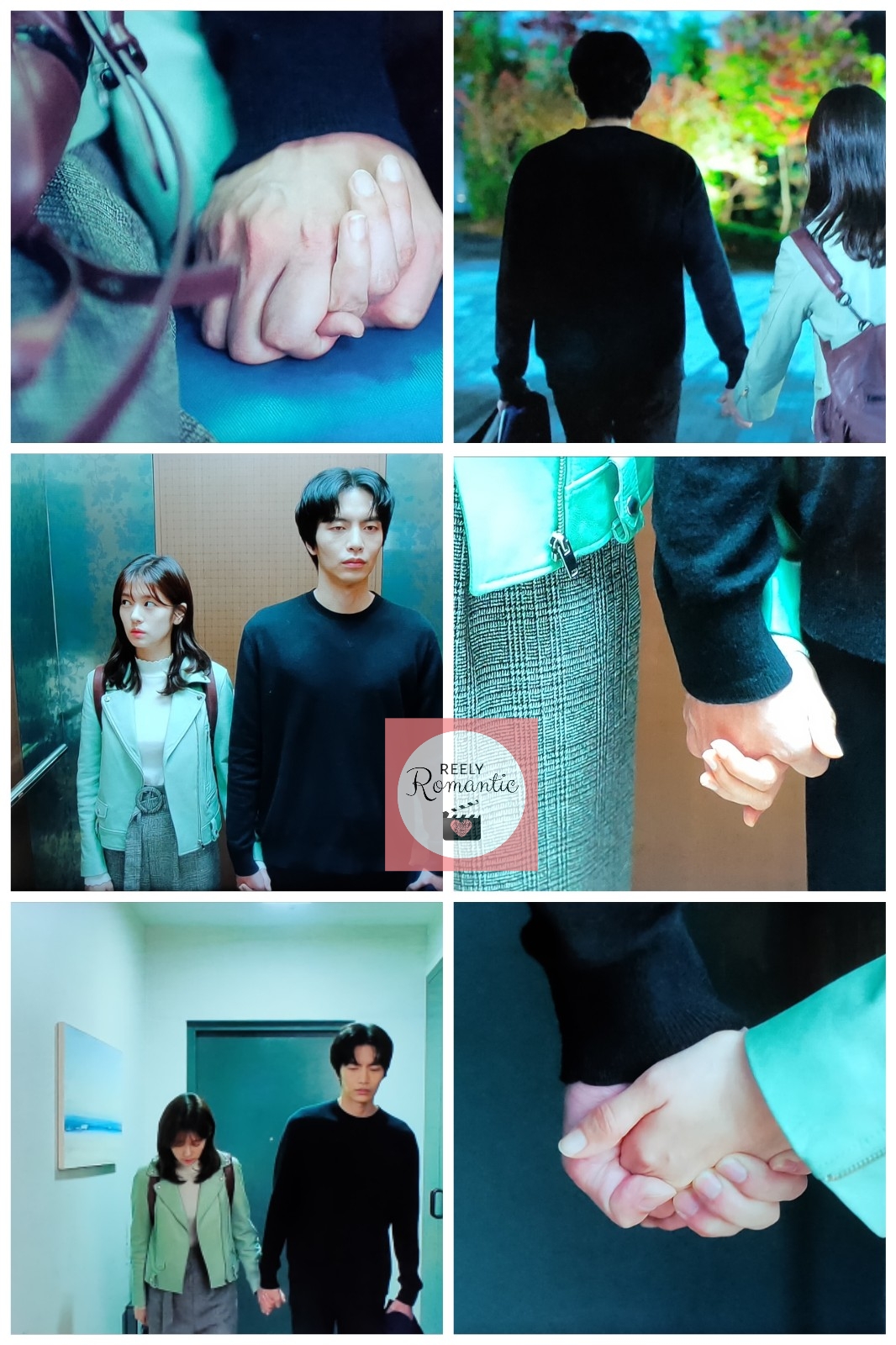 When See-hee's ex Go Jung-min, played by Lee Chung-ah, appears, Ji-ho handles things with maturity. Thankfully there is no love triangle and a blast from the past creating a confusion in the present moments here. The conversations are mature and I feel this character's presence was essential to give See-hee the closure he needed and for Ji-ho to understand See-hee better.
And then there were others…
Special mention to Esom who plays the strong, fierce and sassy Woo Su-ji, a 30-year-old corporate employee, who is constantly harassed at work. She tolerates everything due to financial needs in order to take care of her mother. Ma Sang-goo, the CEO of the company where See-hee works falls in love with her.They are complete opposites but fit together perfectly like pieces of a puzzle. This love story was refreshing to be honest.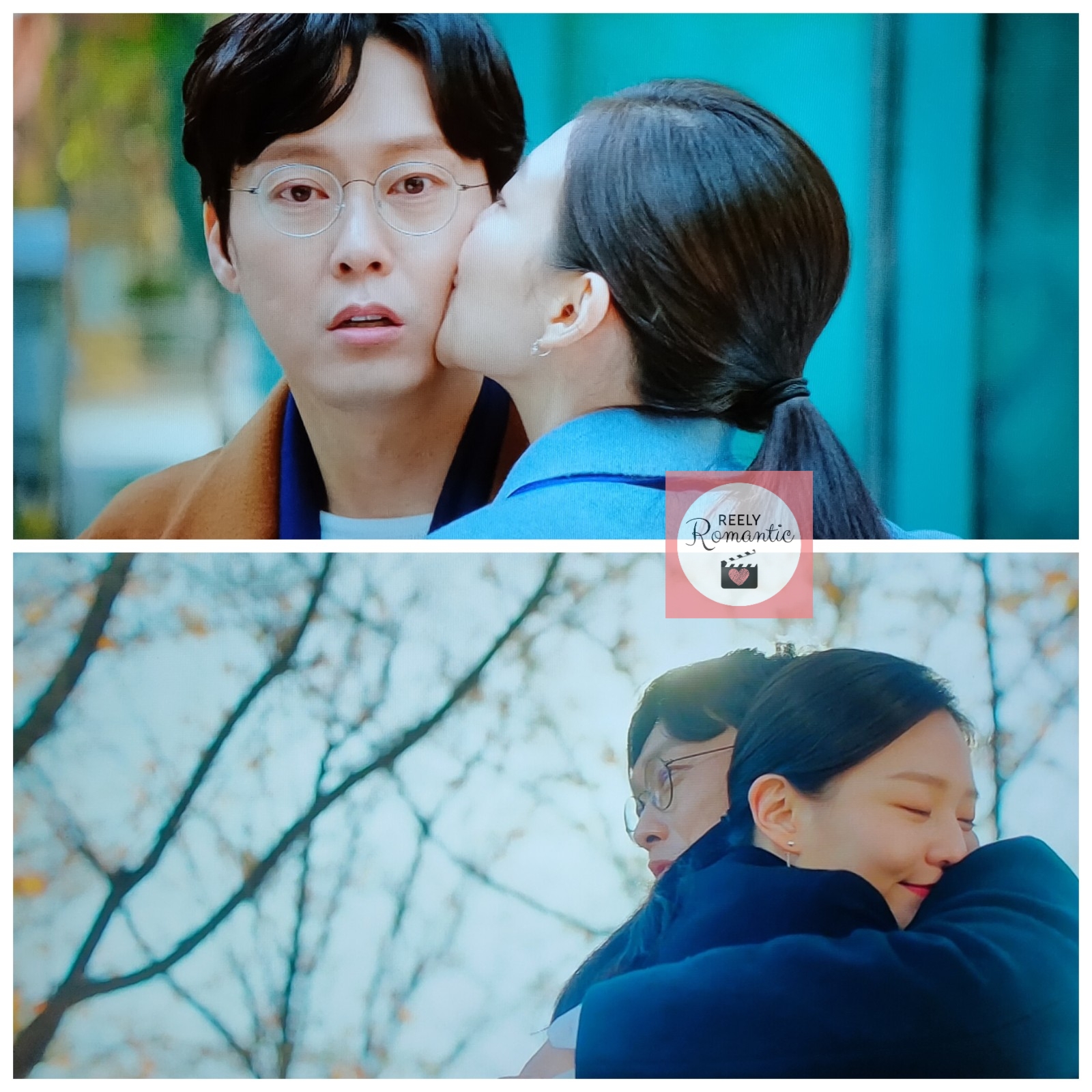 While Su-ji keeps snapping at Sang-goo, he continues to be there for her and tries understanding why she behaves the way she does. Ma Sang-goo encourages Woo Su-ji to stand up for herself at work and face problems instead of running away. He encourages her to pursue her dream of starting her own business. This man is surely a keeper.
Dialogues, Literary References and Screenplay
Thought provoking life lessons and questions are inextricably intertwined with dialogues and narrative that runs throughout the story. That doesn't mean the drama is a serious one. There's plenty of scenes that have humour as the main element and comic timing and dialogues contribute to the light-heartedness of this drama.
Ji-ho, who narrates and sees situations through her eyes, uses references like the short story 'To Room 19' which is the underlying theme towards the latter half of the drama, a few lines from books including 'World's End Girlfriend', 'Crying Doesn't Change A Thing' and the last scene of the movie 'The Graduate'.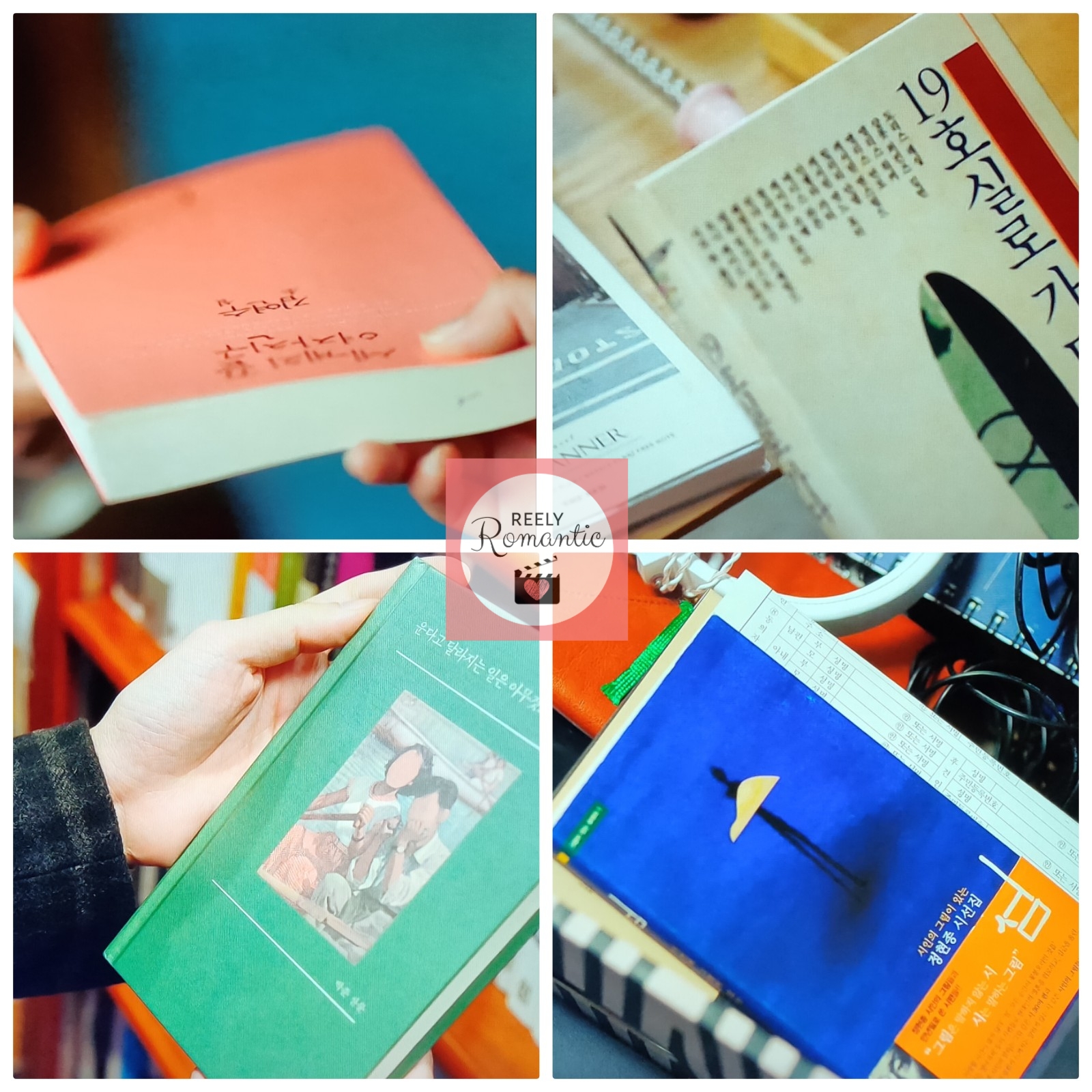 The dialogues use analogies and include questions that confront not only the lead characters but the audience as well – Is compatibility the only criteria to get married? Are love and marriage two parallel roads? Why do we get hurt when we love? Why are the wounds deeper when we love? and many more.
A particular dialogue that comes to my mind is one that occurs during the conversation between Ho Rang and Ji Ho about marriage. Ho Rang wants to fit in the society by getting married and having kids. She doesn't want to be singled out during gathering with friends where married life is the central topic.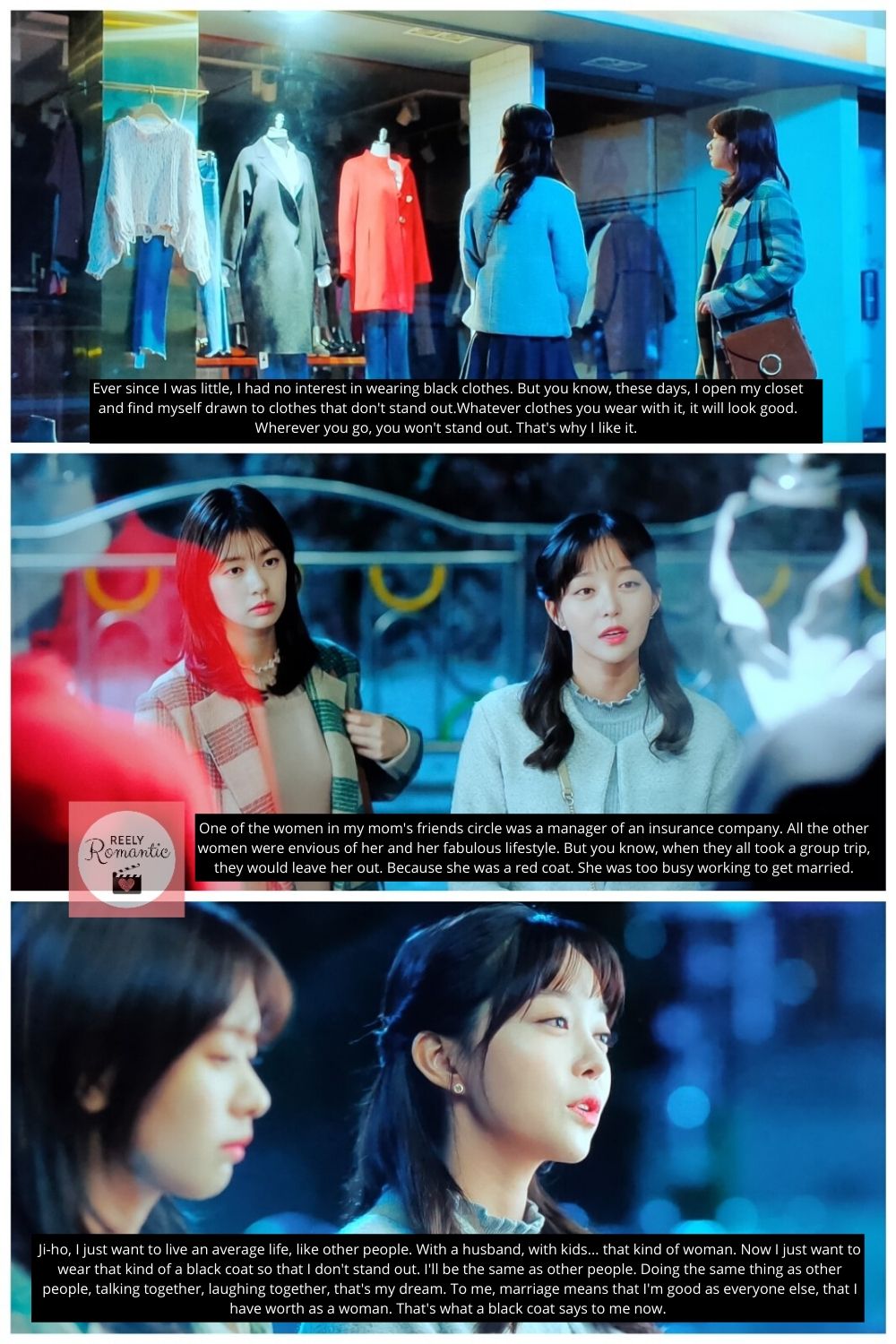 The screenplay is commendable except for the last two episodes. There is a reason why each incident happens the way it does. There are two instances that immediately come to my mind that shows what I mean – One is when Bok-nam suspected to be a stalker. The explanation is convincing and there are no loose ends left for us audience to break our heads over.
The other one is to show how much See-hee cares about Ji-ho. See-hee's 12-year plan sees him retiring at 50 and his expenditure and house loan payment budget is tight. When See-hee is about to fall and sees Bok-Nam's expensive bike in front of him, he avoids falling on the bike and damaging the bike mirror and falls and hurts himself because it costs much less to treat his injuries rather than paying for the damages. On the contrary, when he assumes Ji-ho is in danger because of Bok-Nam, he breaks the bike mirror instead of hitting Bok-Nam. He doesn't care about paying a hefty amount as damage claims, which is very different from the way he usually thinks.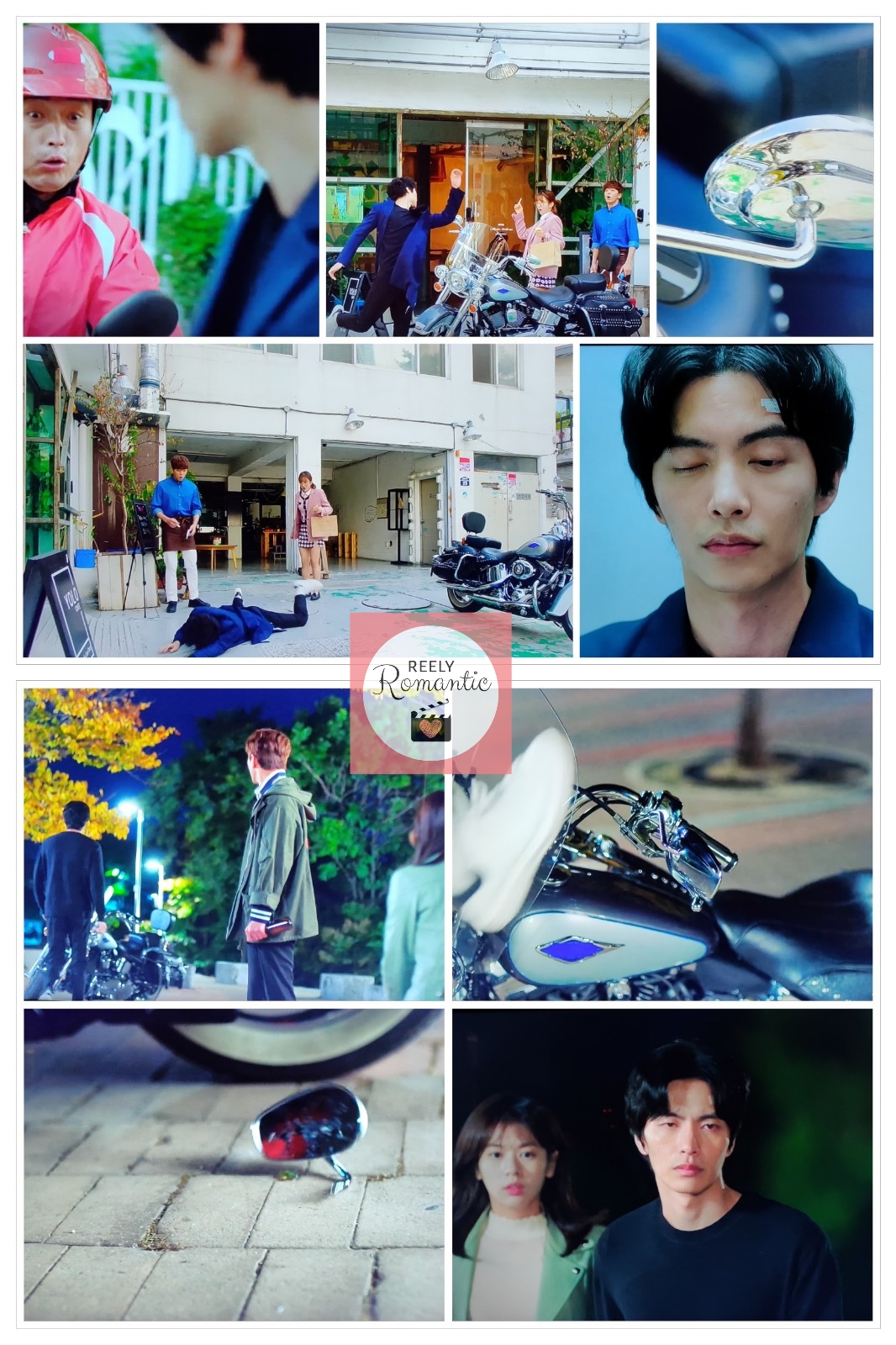 The sound effects deserve special mention as well. The cat's meow at the right time and other sound effects enhances the humour of scenes.
💔
Ho-Rang and Won-seok are in their early 30s as well. Even though the question of what's the next step in a long term relationship is a good one to address, this love story didn't stand out as much as the other two. There's no scene which shows how or why they started dating and what kept them together for seven years. The pain and awkwardness of not showing care for your ex in front of others and the conversation they have on the phone when they miss each other after breaking up is what I liked in this entire sub-plot.
While I enjoyed watching the drama till episode 14, the last two episodes honestly felt rushed. See-hee and Ji-ho were good at communicating and talking things out and seeing things through. Why did Ji-ho abruptly decide to leave See-hee instead of confronting him? She knew he liked her and was going to confess to her so why did she run away instead of talking to him? It felt like she was punishing him for a short while and this was all part of a plan. It is indirectly shown that she had already made plans to return after a few days but was it necessary to put See-hee through the misery? And while we see See-hee as being practical and rational, how did he decide to sell his house in such a short span of time? I understand love makes you do things that you never think you'll do but selling the house is a drastic move. Moving out temporarily would have been a more realistic option. I don't get why the last two episodes were rushed and vague.
Verdict
Complex topics such as love, marriage and life, Because This Is My First Life is a well-packaged drama that addresses complex topics in a way the audience would understand without feeling burdened. Insightful, thought-provoking and charismatic are words I would use to describe this drama, which has made it to my 'Top 10 Must Watch K-drama' list.
Highly recommended!