I must admit that sageuk is not my cup of tea, but there are those rare ones that keep me hooked. One such drama is Moon Lovers: Scarlet Heart Ryeo. Here's why it is worth spending your time watching this historical Korean drama.
I must admit that sageuk is not my cup of tea, but there are those rare ones that keep me hooked. One such drama is Moon Lovers: Scarlet Heart Ryeo. Here's why it is worth spending your time watching this historical Korean drama.
Gripping Plot
The success of any drama or movie is based on several elements and unarguably the plot is one of the more important elements. Moon Lovers: Scarlet Heart Ryeo, is about a 25-year-old Go Ha-jin who time travels during a solar eclipse to the Goryeo Dynasty. She wakes up as Hae Soo and gets entangled in the fight for the throne among the Princes. While the introduction gives us a clear picture of the characters and why they exist, the rising action gives us conflicts, romance and more. The Princes plot against each other to capture the throne while fighting for love, family, and their life. While the climax brings a lot of emotions to the forefront, the ending is left to the viewer's interpretation.
The politics and turn of events is rather interesting to watch and you get a free lesson in history as well. Win-win!
Stellar Cast
If Lee Joon-gi, IU and Kang Ha-neul playing the lead roles aren't enough to convince you, there's Ji Soo, Nam Joo hyuk, Baekhyun, Hong Jong-hyun, Seohyun and many more who form the cast of this K-drama. A huge round of applause for all of them for doing justice to their roles. Each one of them play their respective role sincerely and that's what stands out in the end.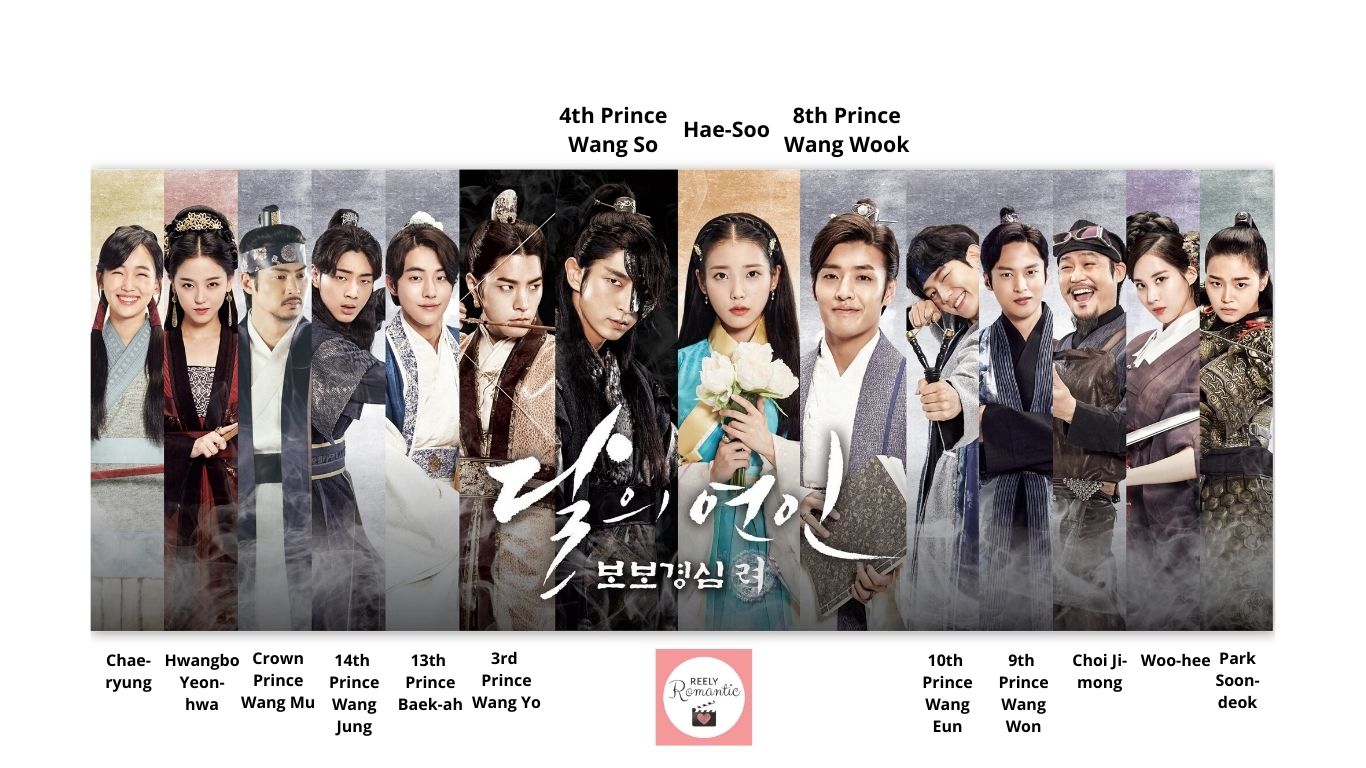 Diverse Characters
Considering the drama has several characters, it is difficult to give each character a backstory or a reasoning as to why they behave a certain way. Nevertheless, we get a peek into most characters' backstories. While the common reason given by most characters for their actions is the 'need to survive and live', the transition in story and screenplay bring out the different strengths and weaknesses of these characters, which makes each one different from the other. Even though Wang So and Wang Wook vie for the throne to gain power in order to protect their loved ones, their approach is rather different.
Prince Baek-ah's interest in arts, Prince Wang Jung's interest in being a formidable combatant, Prince Wang Wook's interest in literature bring an interesting element to their characters. It helps us understand why they act and react a certain way. Prince Wang Jung's approach is more heads on while Wang Wook's is more calculative.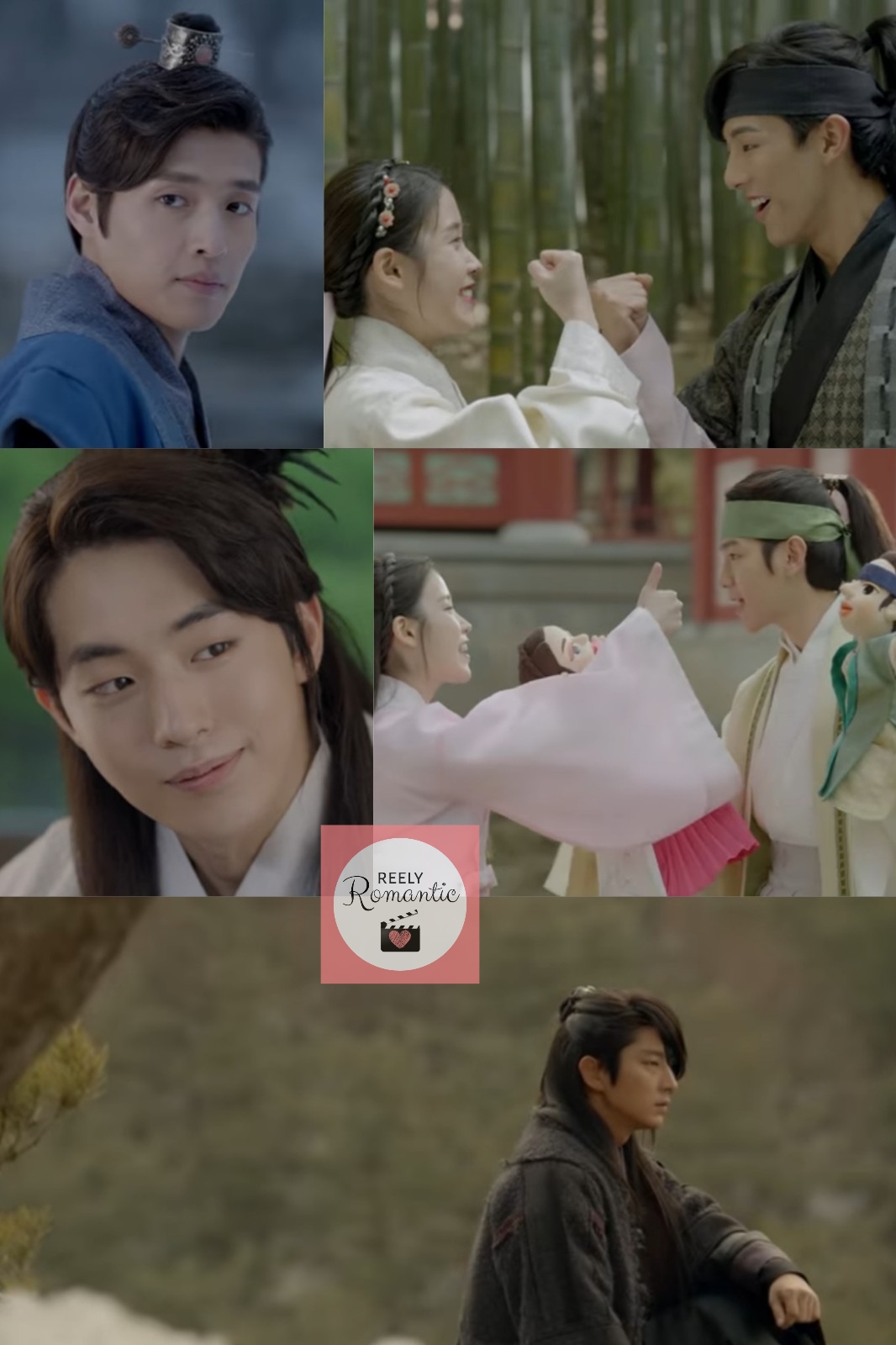 Another intriguing aspect is how the characters evolve with the occurrence of different events. Hae Soo, who is (annoyingly) playful and reckless in the first few episodes transforms into a mature, more thoughtful person in the latter episodes. Similarly Wang Wook, who has no interest in the throne and is initially content having Hae Soo by his side, takes keen interest and plots to take over the throne when he is left with no choice.
A broad range of love stories
From unrequited love, sweet puppy love, poetic love to intense romance – you have it all.
While the love story between Wang Wook and Hae Soo in the initial few episodes can be described as cute, the intense romance between Wang So and Hae So that follow in the latter episodes is completely different.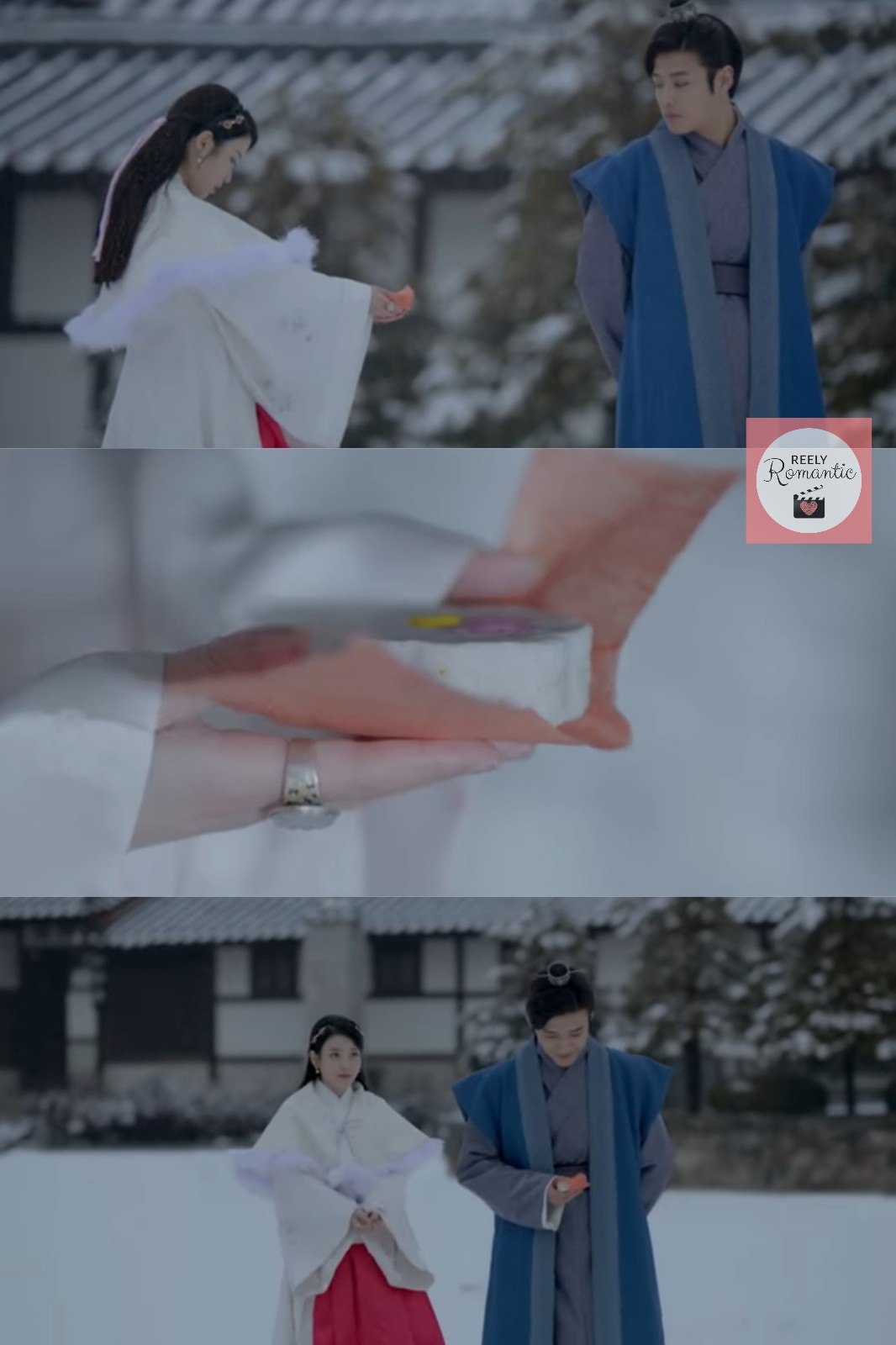 Even though both the Princes have different reasons for falling in love with Hae Soo, one can't help but notice that Hae Soo is more at ease with Wang So than Wang Wook. However, the happy moments in both the love stories would put a smile on your face.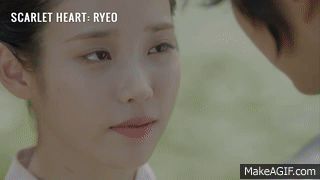 Then there's Wang Jung's unrequited love for Hae Soo. He doesn't express his love right away but takes care of her when she needs his support the most.
Baek-ah and Woo-hee's love story is one that left me wanting for more. Baek-ah's understanding, empathetic nature and his patience while pursuing Woo-hee shows maturity in love.
There's more and I can go on and on about the romance in the drama but I would strongly suggest you watch the drama. You can thank me later.
Lee Joon-gi
One of the more convincing reasons to watch Moon Lovers: Scarlet Heart Ryeo is Lee Joon-gi's effective performance.
Not going to lie, I was initially excited to watch this drama when it released because of Kang Ha-neul but I continued watching it for Lee Joon-gi. He brings the character of 4th Prince Wang So to life.
I cried with him when he cried in pain and frustration. There was a smile on my face when he was happy. He draws the audience into the drama with his riveting performance.
Nobody, I repeat, NOBODY can play the role of Wang So better than Lee Joon-gi.
Original Sound Tracks (OSTs)
The OSTs in Moon Lovers: Scarlet Heart Ryeo enhance the visuals in multi-folds. The emotions in various scenes come through more effectively thanks to the soundtracks.
The upbeat 'Say Yes' by Punch and Loco, the soft breezy number 'For You' by EXO CBX, and the heart warming 'All With You' by Taeyeon and 'Can You Hear My Heart' by Epik High featuring Lee Hi are my top picks.
What's your favourite period drama/movie? Leave your recommendations below!