Waking up as one's 18-year-old self and leading a normal life definitely falls under the category of fantasy. While 17 Again takes a comical approach to this fantasy story, 18 Again includes several real life struggles and incompatible relationships. The drama talks about teenage pregnancy and the consequences. It also focuses on the journey of a couple who struggle with their marriage who eventually get a divorce and and the repercussions.
If you were given a chance to become your 18-year-old self again, would you take it? I thought about it after watching 18 Again till my last brain cell threatened to give up on me. I would definitely be more than happy to be a younger version of myself. The reason is very simple. I want to devour everything I'm afraid to eat at present for the fear of gaining weight. That's a good enough reason.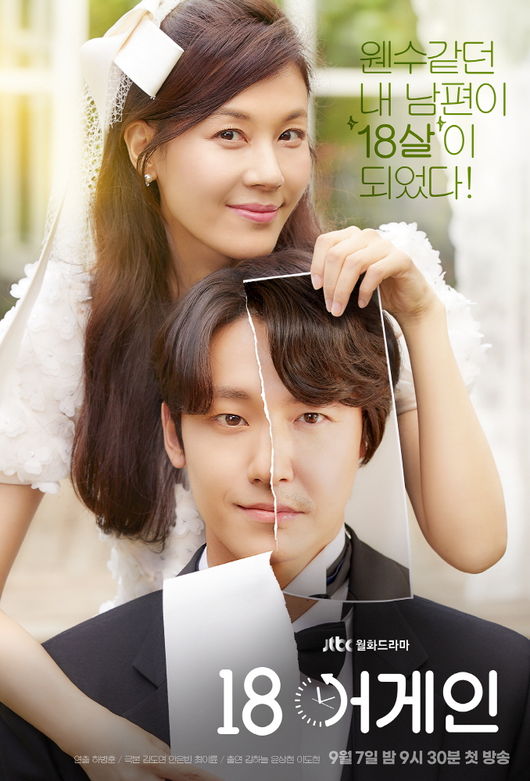 Lead Cast: Kim Ha-neul, Yoon Sang-hyun, Lee Do-hyun 
Director: Ha Byung-hoon
Written by: Ahn Eun-bin, Choi Yi-ryool, Kim Do-yeon
No. of Episodes: 16
Streaming on: Viki, iQiyi
Plot: 18 Again takes us through the life of a miserable soon-to-be divorced 37-year-old Hong Dae Young (played by Yoon Sang-hyun), who turns back in time and becomes 18 again. He changes his name to Go Woo Young (played by Lee Do Hyun) when he turns back in time and pretends to be his best friend's son. On the other hand, his wife Jung Da Jung (portrayed by Kim Ha Neul) starts focusing on her career.
Hong Dae Young gets a chance to relive his youth and chase his dreams but he misses his family and uses every opportunity to protect them. His wife and children realise how much they miss him as well. Incidents, flashbacks and co-incidences bring the family closer and strengthens the bond.
Here are six reasons why I highly recommend watching 18 Again. No points for guessing that I thoroughly enjoyed the drama. So if you need more reasons, let's talk in the comments section.
A remake of 17 Again but suitable for the family audience
18 Again is a remake of the 2009 Hollywood movie 17 Again starring Zac Efron, Matthew Perry and Leslie Mann in the lead roles. The original movie's screenplay was written by Jason Filardi, and directed by Burr Steers, who is the director the coming-of-age movie Igby Goes Down and screenplay writer of How to Lose a Guy in 10 Days.
While the crux of the original movie is retained in 18 Again, several elements are added to make the drama a wholesome family entertainer. The series has a good balance of romance, comedy, and drama. Family bond and friendship are emphasised much more in the adaptation as compared to 17 Again.
The drama series remake of the 105-minute movie retains most of the characters present in the original version. The scenes that show the male protagonist's interaction with his friend, and his school life when becomes younger retain the humour shown in the original movie. New characters and longer screen time for several characters, considering there are 16 episodes to complete, works in favour of the drama.
17 Again is available on Netflix.
Convincing, Emotive Performances
It is a given that Kim Ha-neul and Yoon Sang-hyun would bring their A-game and deliver their best performances but the surprise package here is Lee Do-hyun. He does complete justice to the role of 18-year-old Hong Dae Young aka Go Woo Young.
The character of a 37-year-old man trapped in a 18-year old boy's body is quite complex and is equivalent to playing two roles simultaneously. While the body is that of an adolescent, the evolved traits including the body language, tone of speech, instinctive parenting nature still remain.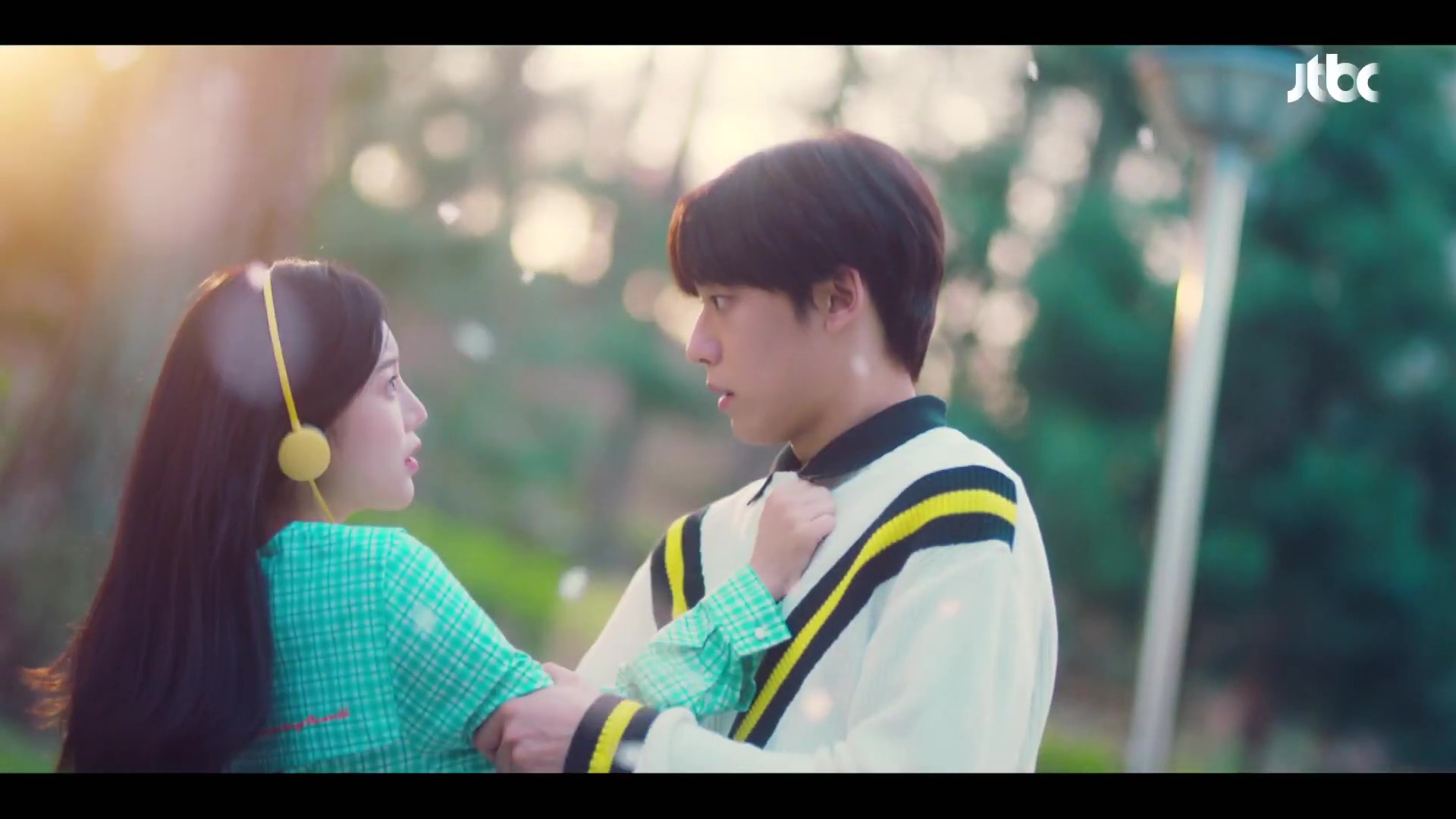 Lee Do-hyun manages to keep his performance of the younger Hong Dae Young in line with Yoon Sang-hyun's performance of the older version. He also shares a good chemistry with the younger and older versions of Jung Da Jung. This upcoming actor delivers the right emotions at the right time. Honestly, it was sad to see the affable Go Woo Young missing for the most part of the last episode. I hope this drama is a turning point in Lee Do-hyun's career just like how 17 Again proved to be a milestone in Zac Efron's career.
Fantasy story with the struggles of reality
Waking up as one's 18-year-old self and leading a normal life definitely falls under the category of fantasy. While 17 Again takes a comical approach to this fantasy story, 18 Again includes several real life struggles and incompatible relationships. The drama talks about teenage pregnancy and the consequences. It also focuses on the journey of a couple who struggle with their marriage who eventually get a divorce and and the repercussions.
When Hong Dae Young becomes the 18 year-old-version of himself, he gets to witness the struggles his children go through firsthand. When his son Hong Shi-woo (played by Ryeoun) is bullied and as a consequence refuses to play basketball, Hong Dae Young plays the role of a friend who protects and encourages him. He also understands the unconventional career choice his daughter makes.
Jung Da-jung, the drama's protagonist is a well-rounded character and has more screen time and a stronger foothold compared to Scarlett O'Donnell in the original movie. When Jung Da-jung decides to become a broadcaster and gives it a go, her age and her marital status pose hurdles in her career growth. Her competency eventually stomps all the difficulties and she becomes successful. The characterisation of a strong independent woman lead who balances career and family life receives two thumbs up from me.
The internal and external conflicts between Jung Da Jung and Hong Dae Young keep them apart but as the drama progresses, you see them understanding the root cause of these conflicts and getting back together. The final episode shows them being happy but the conflicts continue. They just learn to deal with it better.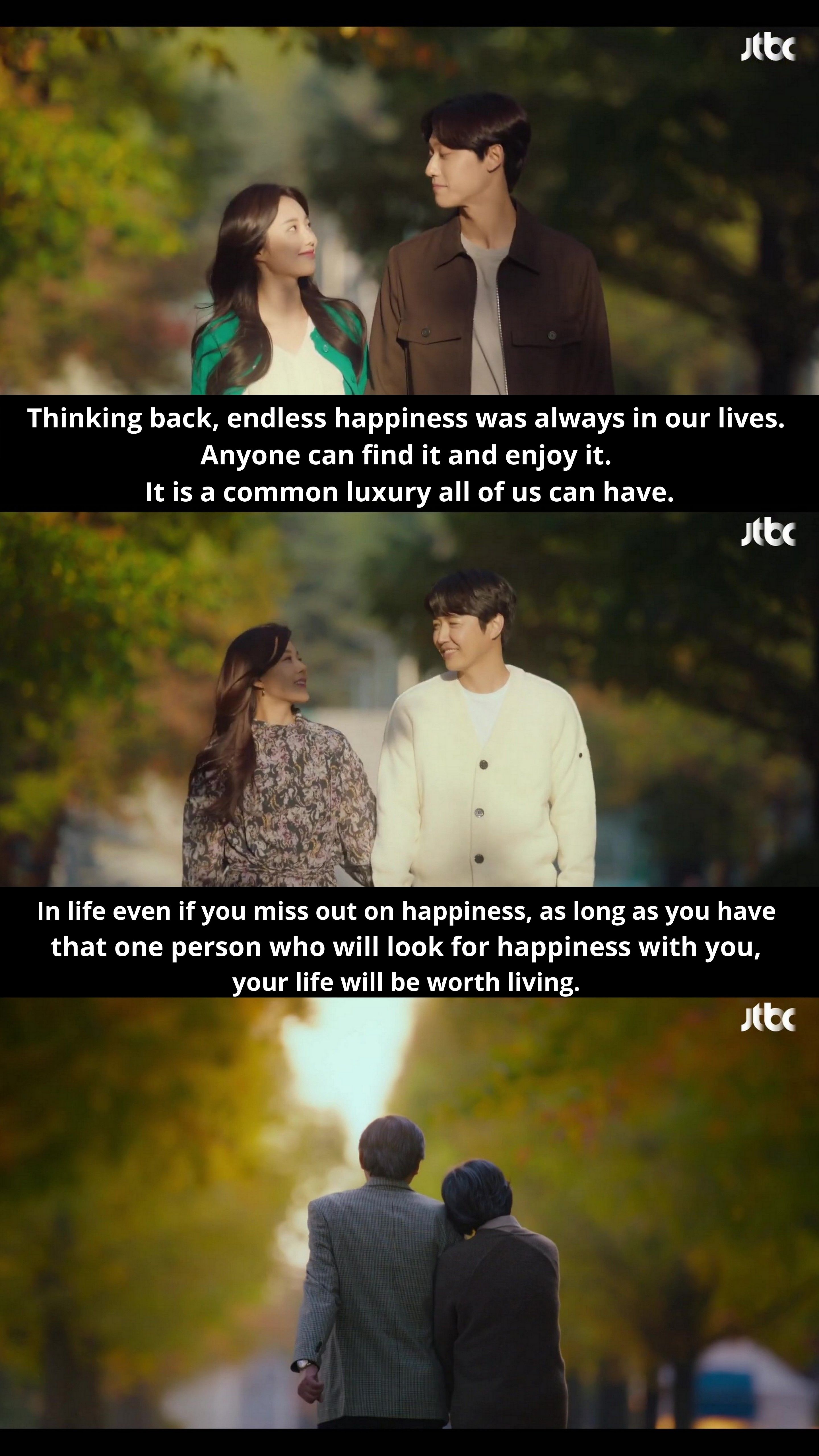 There's a second lead and he has his own storyline
I was apprehensive of the addition of a second lead in 18 Again since the original version did not include one.
The verdict is in. The second lead is a dynamic character who is a value add to the story.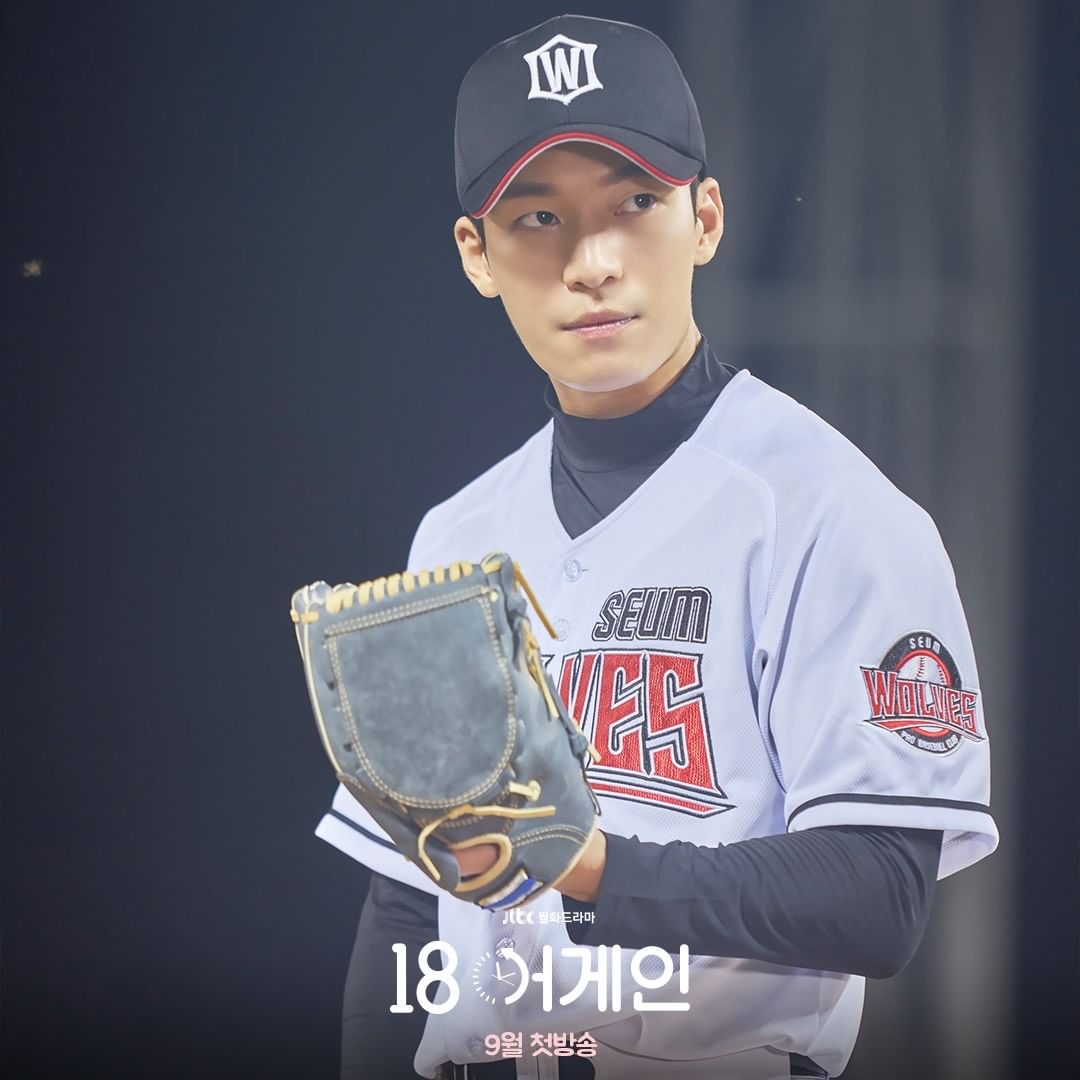 Ye Ji-hoon (played by Wi Ha-joon) is a pro baseball player, who loses his brother in an accident and becomes the guardian for his niece. He is initially impressed by Jung Da Jung when she interviews him after a match, develops a soft corner for her when he notices she bears similarities to his late brother and eventually falls in love with her. His character is well developed and the writers include a small yet significant twist to convince the audience on why he gives up on his love for the protagonist.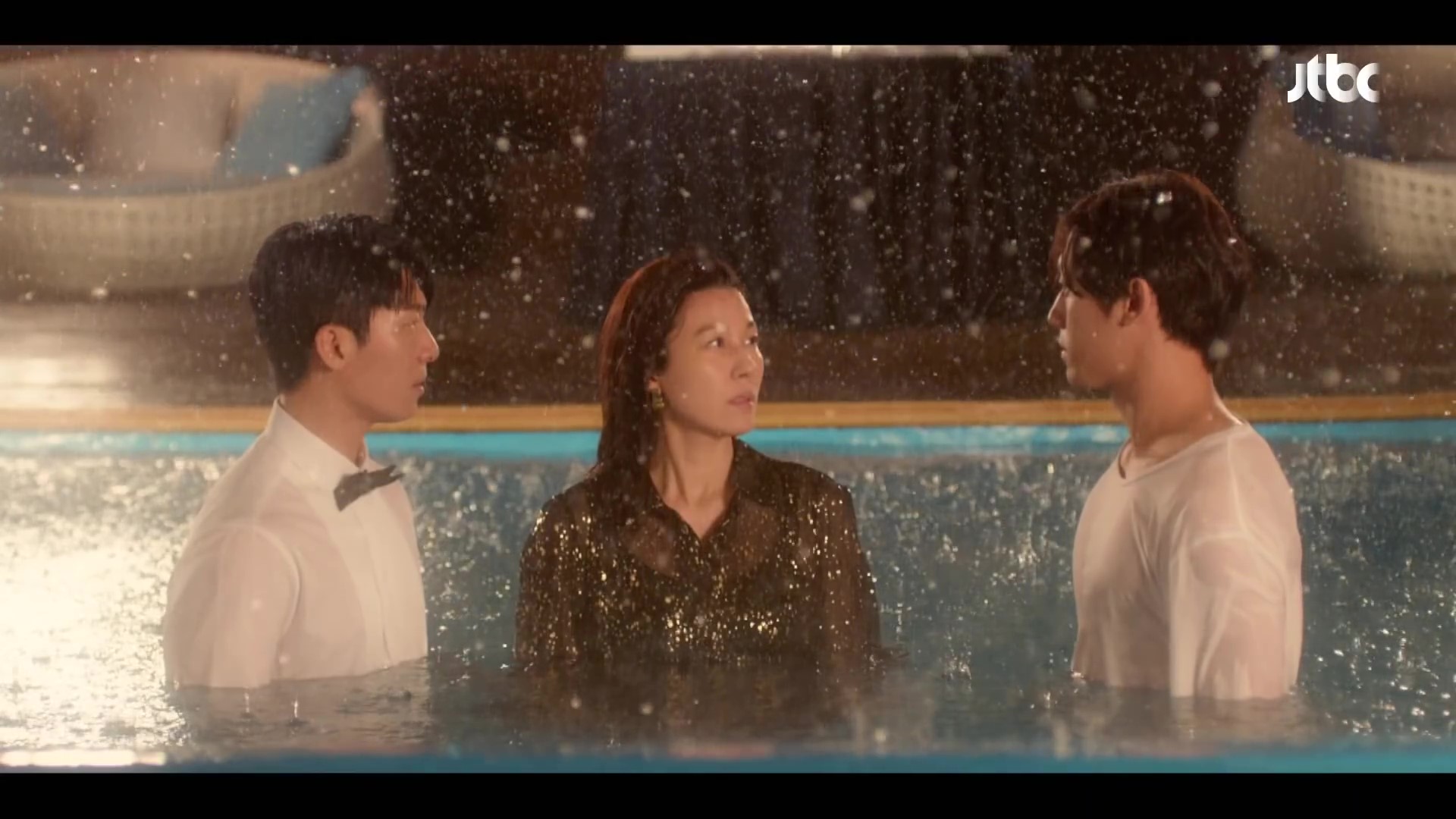 Wi Ha-joon is best known for his second lead role as Ji Se-joon in Romance is a Bonus Book, and as Yoon Seung-ho, the protagonist's younger brother in Something in the Rain. He plays the role of Ye Ji-hoon in this drama effortlessly and diligently. Someone just give him the lead role in a rom-com already!
A warm approach to love
All the love tracks shown in the drama have one thing in common, which is warmth. You remember the love stories long after the drama is over. Be it Hong Dae Young and Jung Da Jung's conflicted love story, the second lead's mellow love track, the 'first love' triangle between Shi-ah, Ja-sung and Ji-hoo or the lighthearted love story between Go Deok-jin and Ok Hye-in, all of them stand out in their own way.
Hong Dae Young and Jung Da Jung reminisce about the good times they had in the past. The scenes where they encourage and look out for each other, the respect shown towards each other's parents, and the love they have for their children stand proof of a warm and loving relationship. When they get back together in the end, the audience is also convinced that their decision is right. From their high school days to the present, you see the love grow and evolve.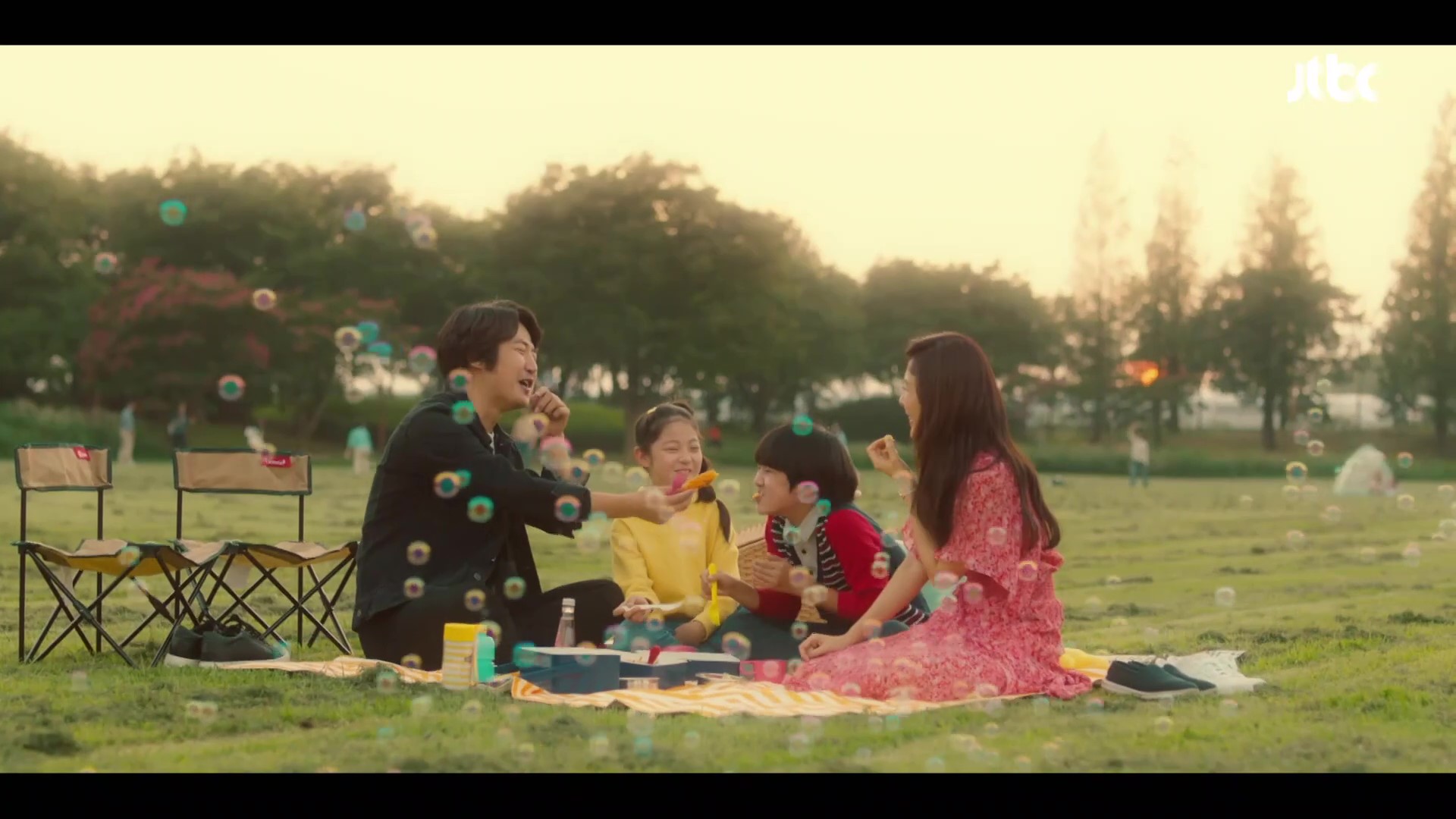 On the other hand, Go Deok-jin (played by Kim Kang-hyun) and Ok Hye-In's (played by Kim Yoo-ri) love story is laced with humour. Go Deok-jin who is Hong Dae Young's best friend pretends to be his father when he becomes 18 again. Deok-jin meets Ok Hye-In who is Go Woo Young's homeroom teacher and falls in love with her. Being gamers and cosplayers, they run into each other often and have over the top conversations. A more light-hearted love track, this one provides relief when it's much needed in an intense episode.
The drama also covers the first love of the next generation. The love triangle between Hong Shi-ah, Seo Ji-ho (played by Choi Bo-min) and Goo Ja-sung (played by Hwang In-yeop) is not only sweet but has a few humour elements as well.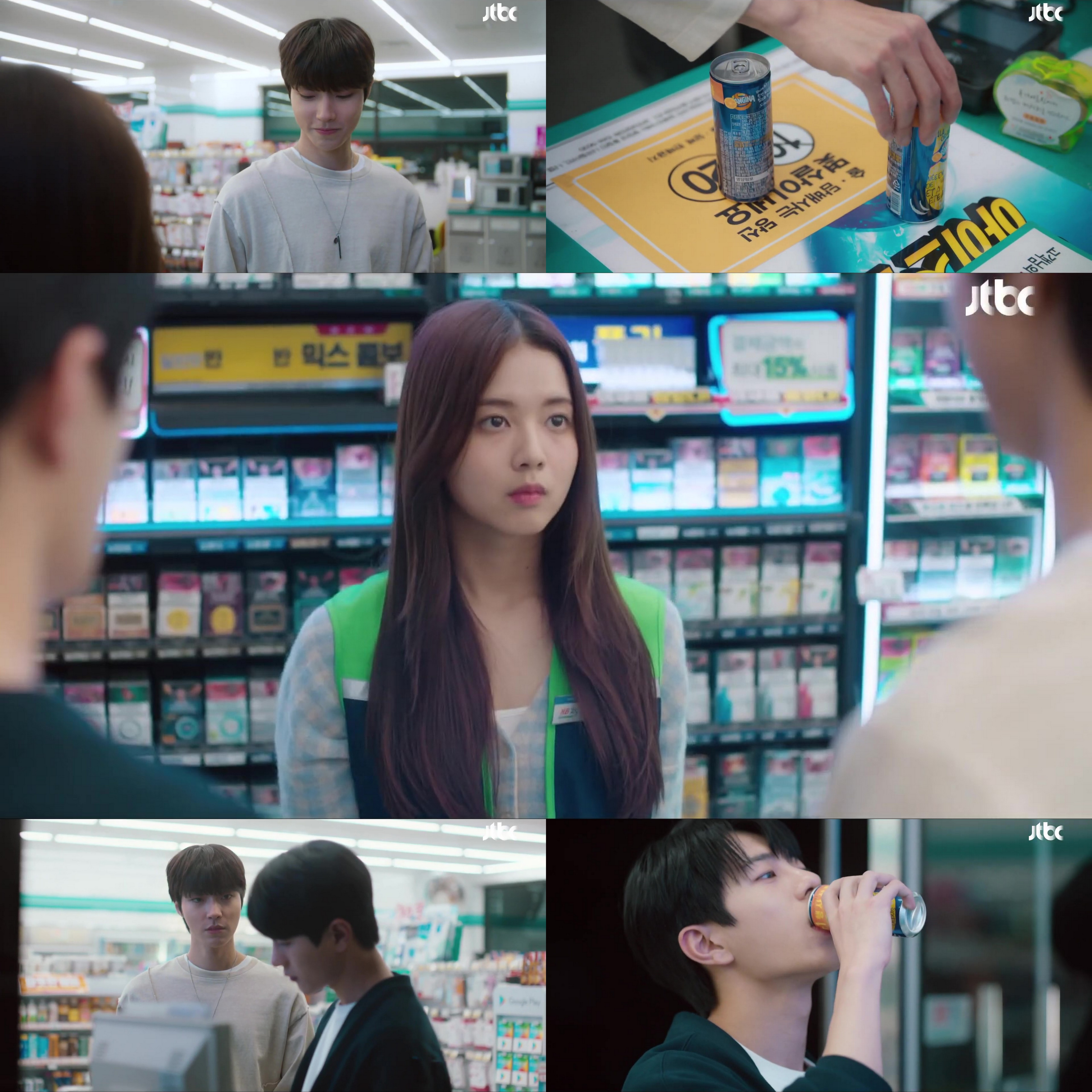 Even though Hong Dae Young becomes younger, he is still Shi-ah's father and nothing can change that. Whether it is Goo Ja-sung approaching him for advice or Seo Ji-ho being suspicious of his affection for Shi-ah without knowing he is her father, you can't help but chuckle and pray that they aren't beaten up.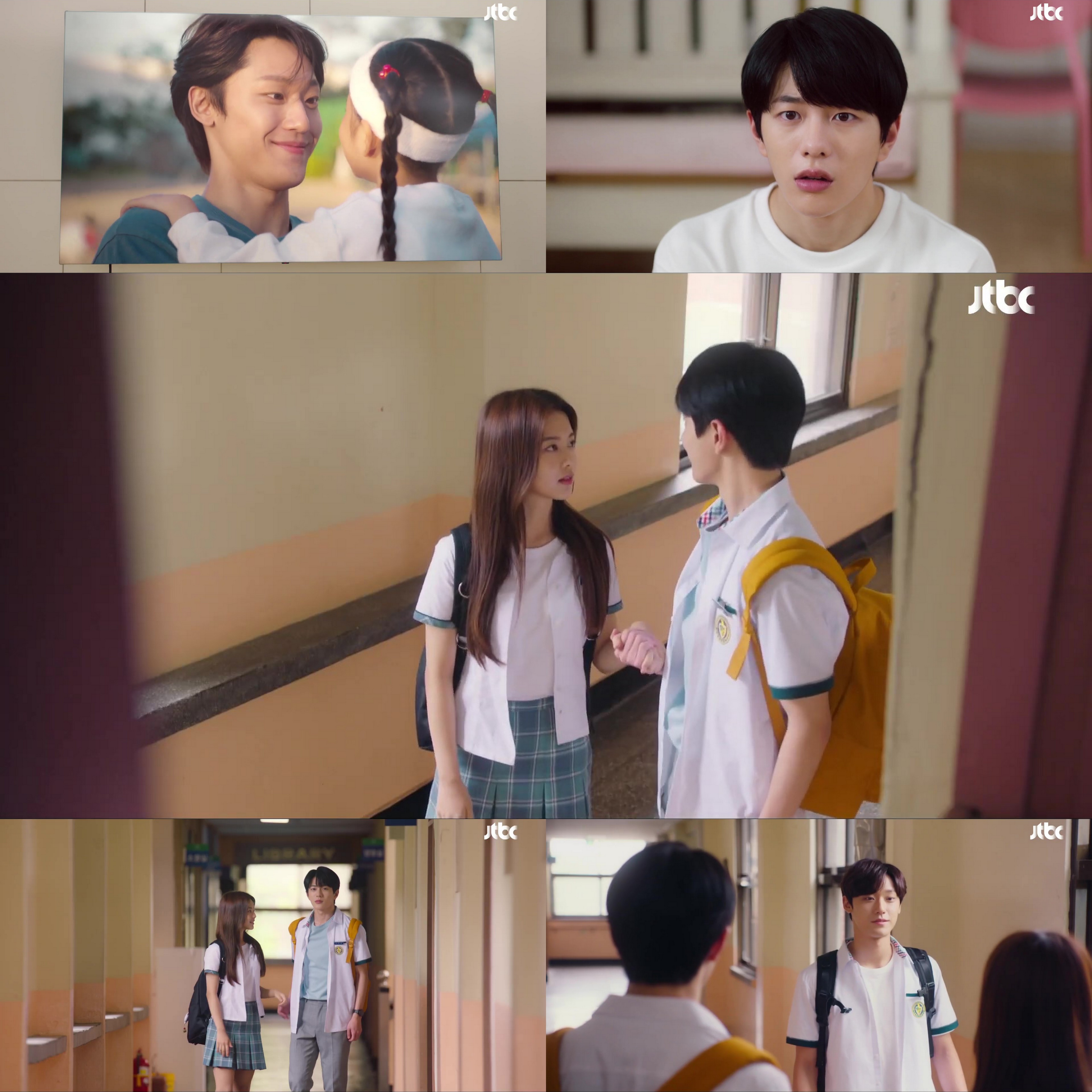 The scene in particular where Hong Dae Young's protective father instincts jump out when Goo Ja-sung asks for advice on how to propose to Shi-ah is hilarious to watch.
The impact made by the characters, delivery of dialogue, and situations makes it hard to part ways with the drama
The success of this drama lies in the fact that when you watch each episode, you forget it's a fantasy drama and start relating to the dynamic characters. You understand their personality traits, relate to their flaws, conflicts, and interactions with other characters. I was not prepared for the drama to end and I was choking back tears while watching the final episode.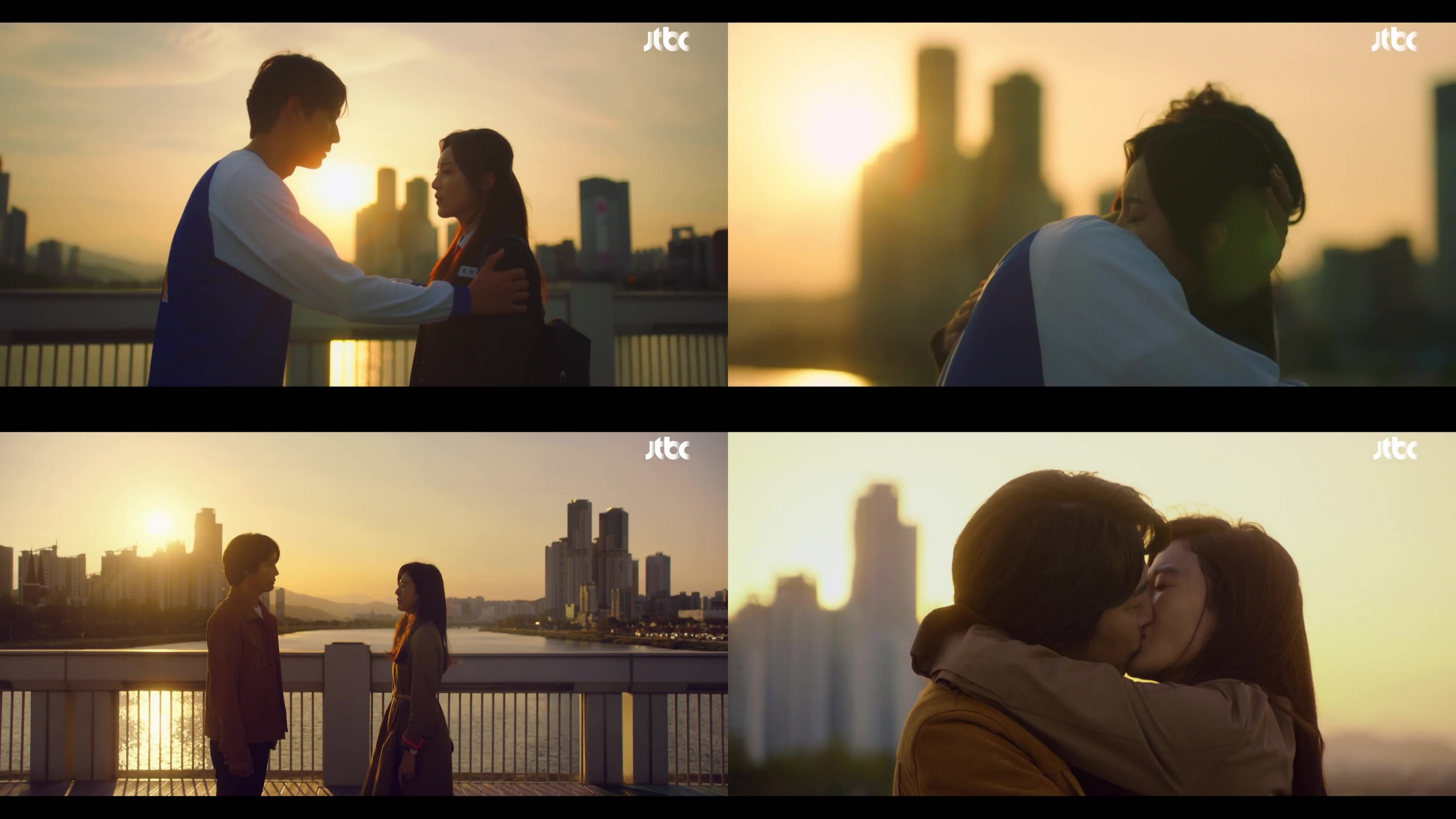 Strong well developed characters, solid screenplay and direction, catalytic OSTs that cause indescribable emotions, and impeccable performances makes it really hard to say goodbye to the drama.
Verdict
18 Again is a clean family entertainer with something for everyone. You delve into the realms of fantasy and come back with a realistic view on love and life.