Do Do Sol Sol La La Sol falls under the rom-com category and comes across as a feel-good drama during the first few episodes. When Ra-ra loses everything in the first episode, you sympathise with her but you know there's going to be a way out. So, you're not too bothered and look ahead at what's to come. However there are plenty of unpredictable twists and turns in the plot that involve Ra-ra and Jun, which makes the drama a lot more serious than expected.
Picture this.
When you see a rollercoaster ride from afar you think, "Ha! This is going to be easy peasy!" You stand in the queue in anticipation of breezing through the ride. When you get on the rollercoaster you still think it's going to be a piece of cake. Then you hear, "Stay seated and keep your arms and legs inside the vehicle at all times."
You're ready to conquer this ride.
Little do you know that what looks like a simple ride from far away is a heart gripping one with countless twists and turns, and by the end of it you're left dumbstruck. You don't know if your arms, legs, and brains are intact anymore but strangely you liked the ride.
Do Do Sol Sol La La Sol is that rollercoaster ride I did not sign up for.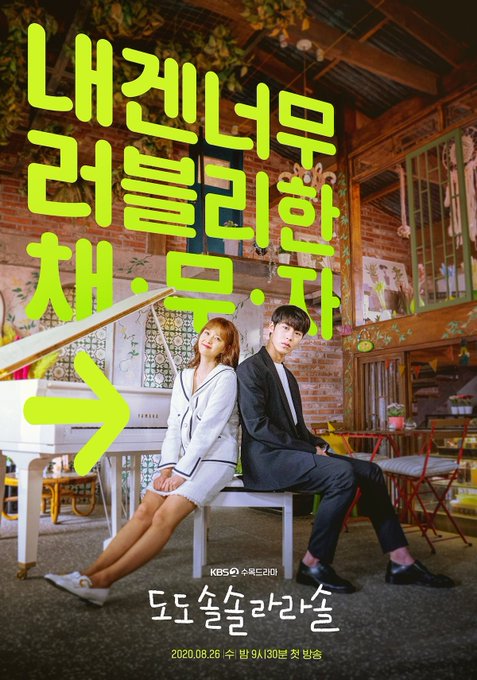 Lead cast: Go Ara. Lee Jae-wook, Kim Joo-hun
Director: Kim Min-kyeong
Written by: Oh Ji-young
Streaming on: Netflix 
No. of Episodes: 16
Plot: Go Ra-ra is a 24-year-old happy go lucky youngster who quits playing the piano after graduation. She dotes on her father so much that she learns piano to make him happy and agrees to marry the man he chooses for her. On the day of her wedding, things take an unexpected turn and Ra-ra finds herself in a predicament. Not only does she lose all her wealth but her father passes away due to a heart attack. She is also cheated of the little money she has in hand and is completely broke.
A homeless Ra-ra heads to Eunpo as a last resort to seek shelter from Do Do Sol Sol La La Sol, her secret admirer on social media. She meets with an accident and comes across Jun Woo, the guy who accidentally spills blood on her dress on the day of her wedding. The doctor who treats her, Cha Eun-seok (played by Kim Joo-hun), recognises her from before and falls in love with her.
Ra-ra starts a new life in Eunpo, meets new people and starts a piano academy called 'La La Land' with the help of those around. Jun Woo remains a mystery but he supports Ra-ra and lends her money. They fall in love only to be separated by circumstances.
❤️️❤️️❤️️
A light-hearted, easy watch for the most part
Do Do Sol Sol La La Sol falls under the rom-com category and comes across as a feel-good drama during the first few episodes. When Ra-ra loses everything in the first episode, you sympathise with her but you know there's going to be a way out. So, you're not too bothered and look ahead at what's to come. However there are plenty of unpredictable twists and turns in the plot that involve Ra-ra and Jun, which makes the drama a lot more serious than expected. Thankfully, the supporting characters still make it an easy watch. They give us the much needed break in terms of humour and stability.
Ra-ra stays in Jin Sook-kyoong's (played by Ye Ji-won) house. Jin Sook-kyoong's daughter Shin Eun-soo (played by Jin Ha-yeong) has a crush on Jun and so she convinces her mother to let Ra-ra stay at their house so that she can keep an eye on her. The mother-daughter duo always bicker but you can't help but love them. Eun-soo's best friend Lee Shi-woo (played by Kim Ji-hoon) has a crush on her. The supporting characters stand out and contribute substantially to the overall plot.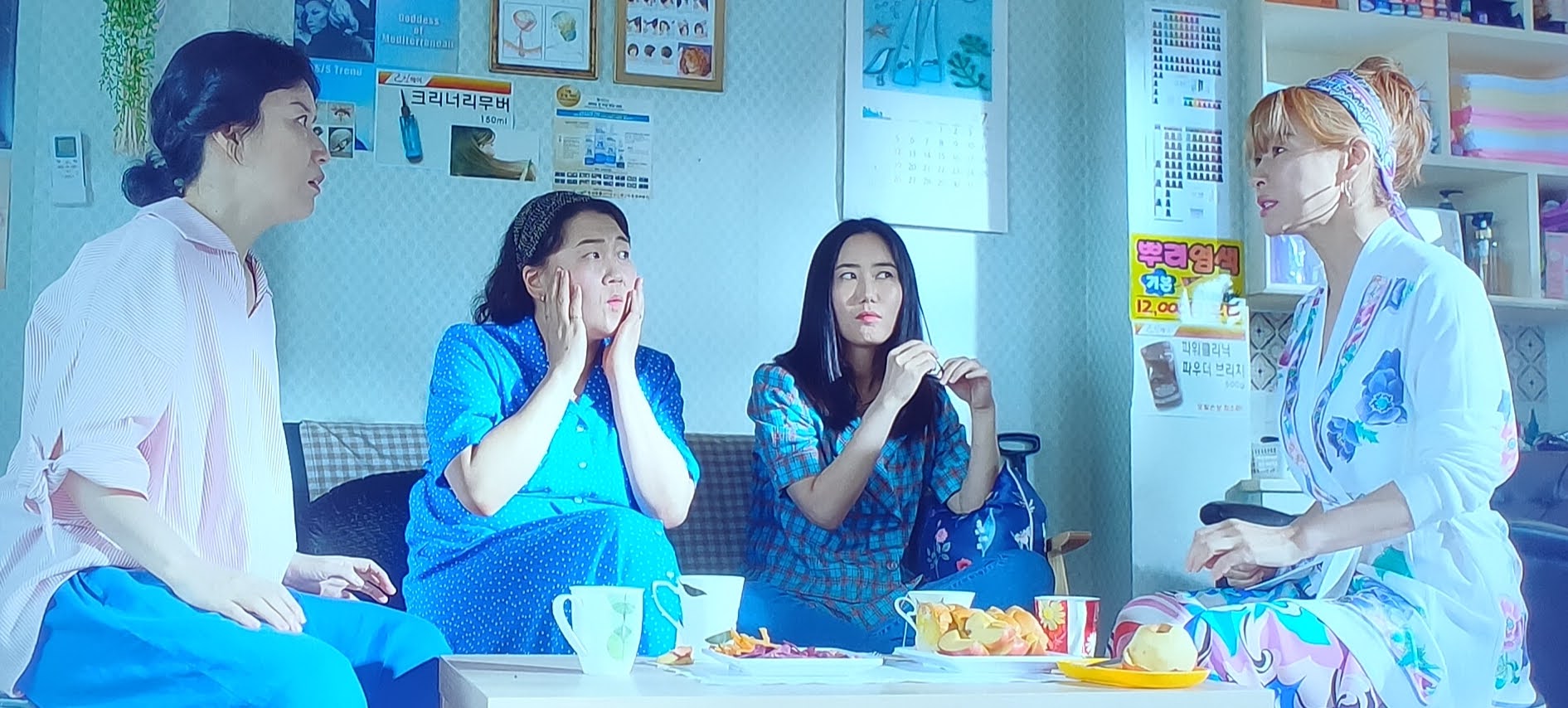 The everyday lives of the people living in Eunpo, the bond between friends who are considered family, the conversations between the ladies at Sook-young's beauty salon add to the cheery story.

Stunning location is a visual treat during Quarantine
One of the main reasons you're drawn into the drama is the location where the actual story takes place. The writers call this beautiful town Eunpo. The bright blue sky, mountains, sea, winding roads, cosy houses and cable cars make for a visually stunning backdrop to the story.
This year has been quite eventful and we've all been stuck at home. The only travelling that has happened for most part of the year is from one room in the house to another. So, visually stunning locations in dramas are a big boon in my opinion. You get to virtually travel to these lovely places.
The colours used throughout the drama are pleasing as well. There's a lot of light blue used in particular along with pastel colours. These colours combined with various textures, including the brick finish in La La Land lend a warm yet playful feel to the atmosphere.
Well-defined characters

brought to life by believable acting
Kudos to the writers for giving us well defined characters throughout the drama. Each character has a role to play and leaves us with something to remember.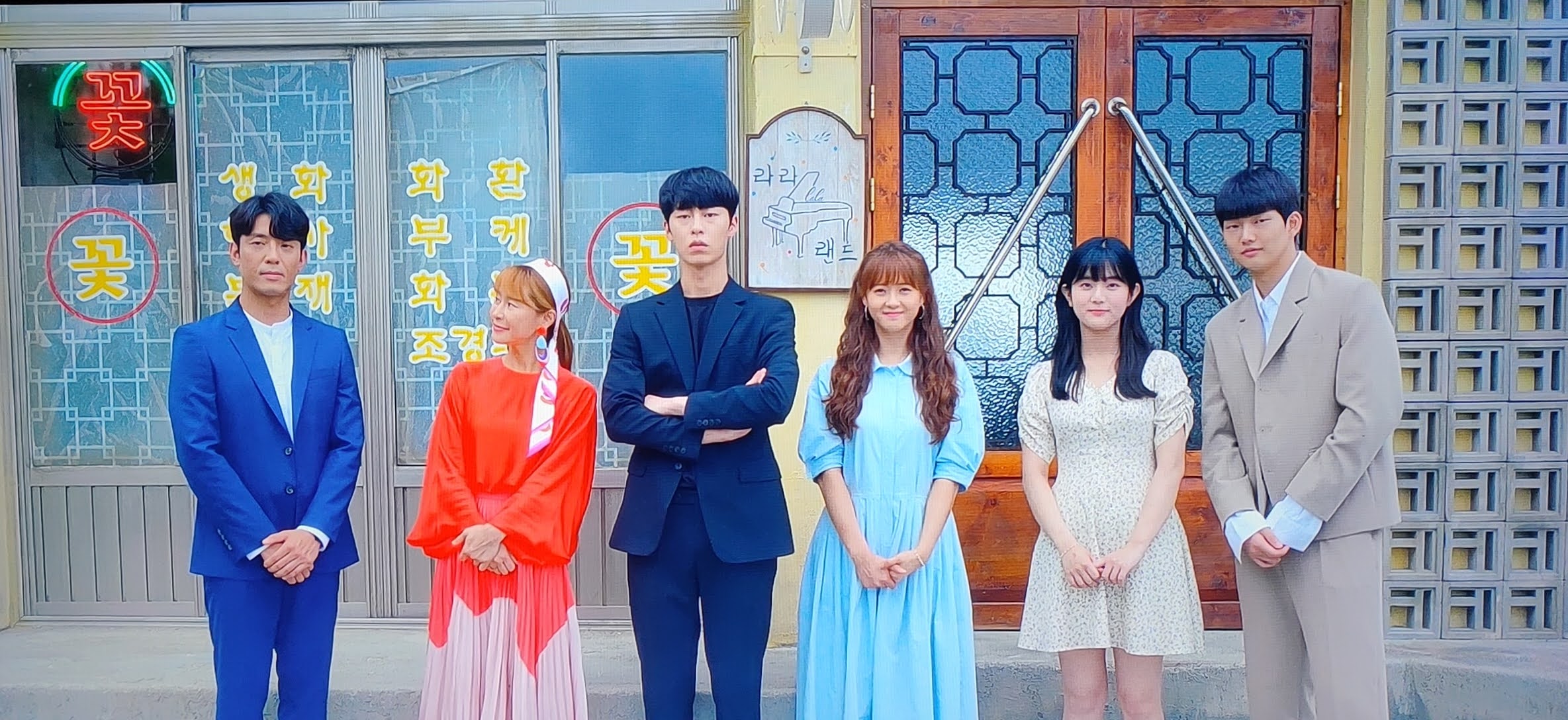 Let's talk about the lead characters. Each of them seek solutions to the problems they face while finding comfort in each other. Ra-ra is a happy go lucky, warm-hearted woman who doesn't give up on her fighting spirit despite losing everything. Go Ara plays the role of Ra-ra with ease. It's like as if the role was tailor made for her.
On the other hand, Jun is a mysterious youngster who runs away from home. He protects Ra-ra and has a history with her, which she doesn't remember. Lee Jae-wook brings the role of Jun to life. His expressions, from his surprise on seeing Ra-ra, his smile when he is around Ra-ra to tears when he's separated from her – all convey emotions much better than the dialogues. Then there's Doctor Cha Eun-seok who is burnt-out and depressed and moves to Eunpo to enjoy a slow paced life and find happiness after his divorce. He's talented at playing the piano and finds joy in interacting with Ra-ra. All these three characters come together by coincidence and form a lifelong bond.
Among all the supporting characters, my favourites have to be Jin Sook-kyoong and Mr Kim Man-bok. Ye Ji-won's portrayal of Jennifer in Still 17 will always be my favourite but her portrayal of Jin Sook-kyoong is memorable nevertheless. From luring customers into her beauty parlour, her interactions with Cha Eun-seok, her response to Ra Ra's flattery to her contribution as one of the ahjummas who gather to talk at the parlour everyday, there's an element of humour involved in everything she says and does.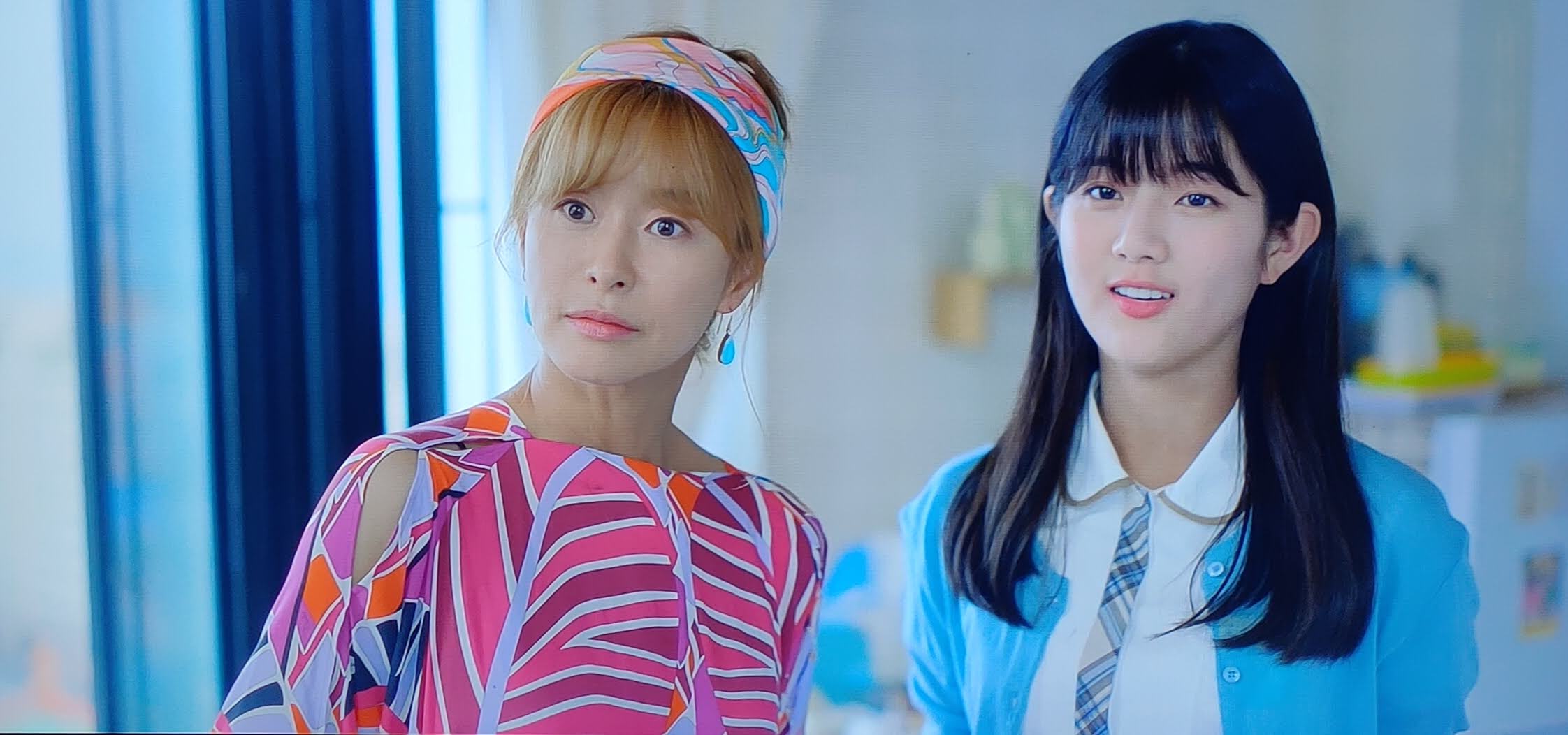 Mr Man-bok (played by Lee Soon-jae), the lovable grandfather who lives in Eunpo supports Ra Ra and Jun and respects the youngsters for who they are. He learns to play the piano from Ra Ra and in the process narrates his love story, which has similarities to the leading pair's love life as well.
Lovable OTP, endearing acts of kindness
Ra-ra and Jun's love story is sweet while it lasts. The interactions between them are adorable considering Ra-ra is vivacious and Jun is quiet yet observant.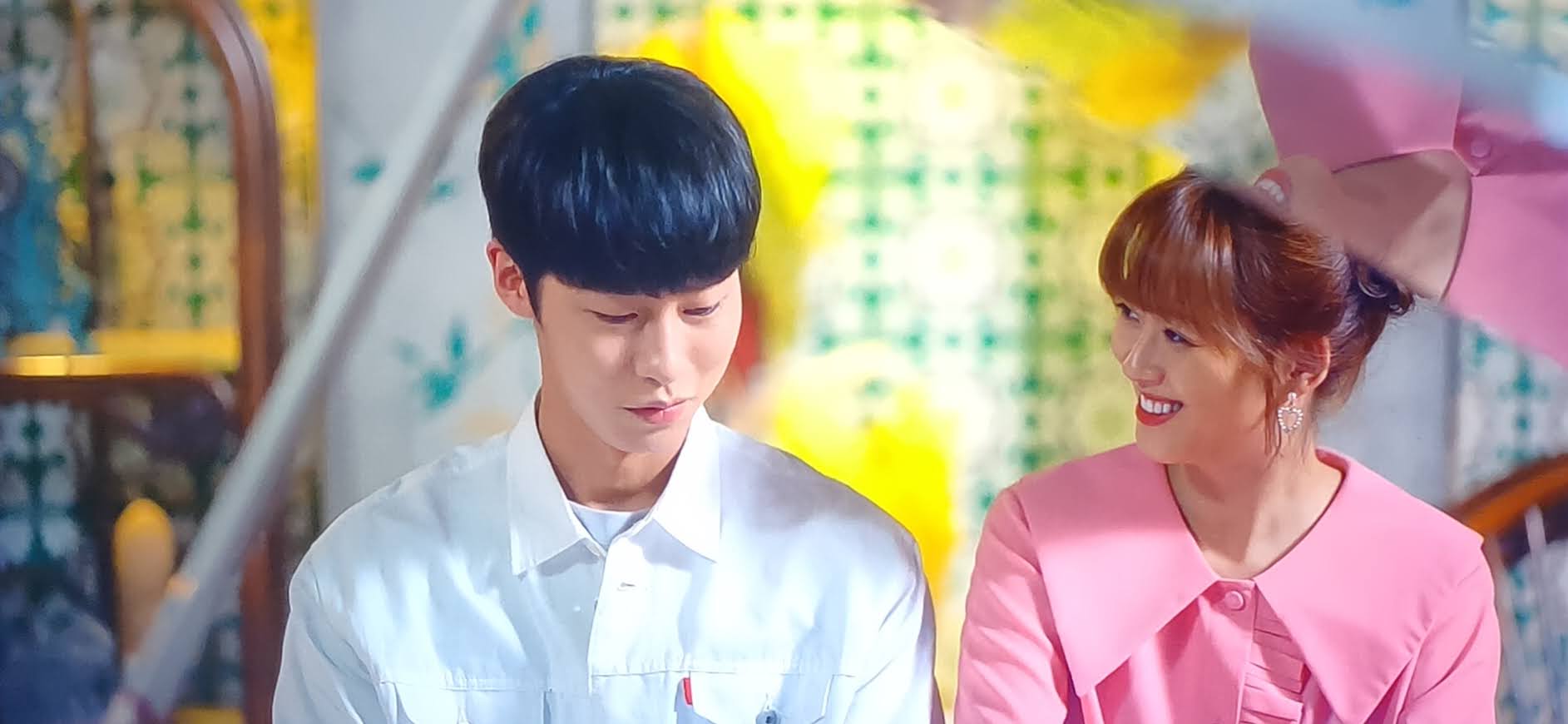 While it's love at first sight for Jun, he tries forgetting Ra-ra because his friend likes her. When his friend passes away in an accident and he meets Ra-ra again at her wedding, he is shocked but still manages to hand over the bouquet on behalf of the delivery guy and leaves. He meets her again at Eunpo but this time both of them meet due to an accident. Yet he helps her with her expenses and makes sure she lives comfortably. Mishaps, situational comedy, coincidental meets, and hopeful romance sums up this OTP's interactions.
Jun does everything to make Ra-ra feel at home. He grows leafy greens for Ra-ra, buys her skincare, washes her hair when her hands are hurt, sets up a piano academy for her, saves her from a stalker, and crashes Ra-ra's (fake) wedding for the fear of losing her. I mean I'd sign up if they are making clones of Jun in real life.
Ra-ra, on the other hand, keeps Jun happy and entertained. She is his pillar of support when he talk about the death of his best friend and unconditionally loves and waits for him even when he disappears. Talk about couple goals.
Key references to classical music
Since Ra-ra is a pianist, there are several references to classical music. Ra-ra plays Twelve Variations on "Ah vous dirai-je, Maman" by Mozart, which has been used as a tune for several nursery rhymes including Twinkle Twinkle Little Star, as her final performance on stage before she decides to get married and settle down. Try singing Do Do Sol Sol La La Sol in this tune and you'll never forget the drama title ever again. It's been stuck in my head for a long time.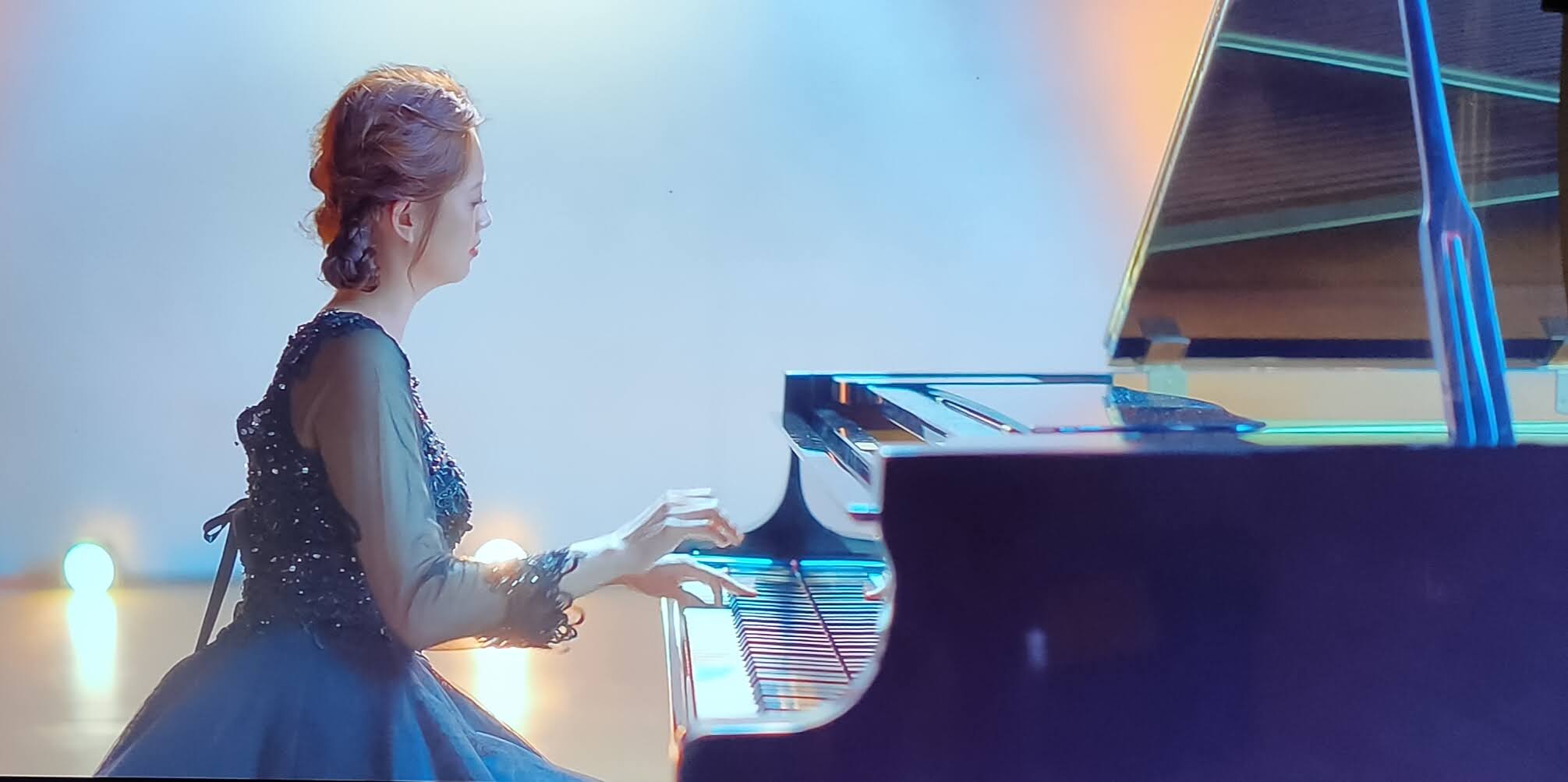 Mr Kim Man-bok learns to play The Maiden's Prayer in honour of his wife who is no more. Music and the piano at La La Land bring people together in this drama. The classical references, piano performances and the drama's OST together make this drama a melodious ride, until the twists and turns happen.
💔
Too many plot twists and coincidences, too little time
There are several twists and turns crammed into 16 episodes. When your head is reeling from one plot twist, the writer throws another one at you. When you think you've had enough, another one pops up from nowhere. Ra-ra going from riches to rags was expected, Jun being a mysterious person was expected but I wasn't prepared for anything more. If that wasn't enough, the writers also threw in the separation of the lead pair, a health scare and death to make the audience sob all night.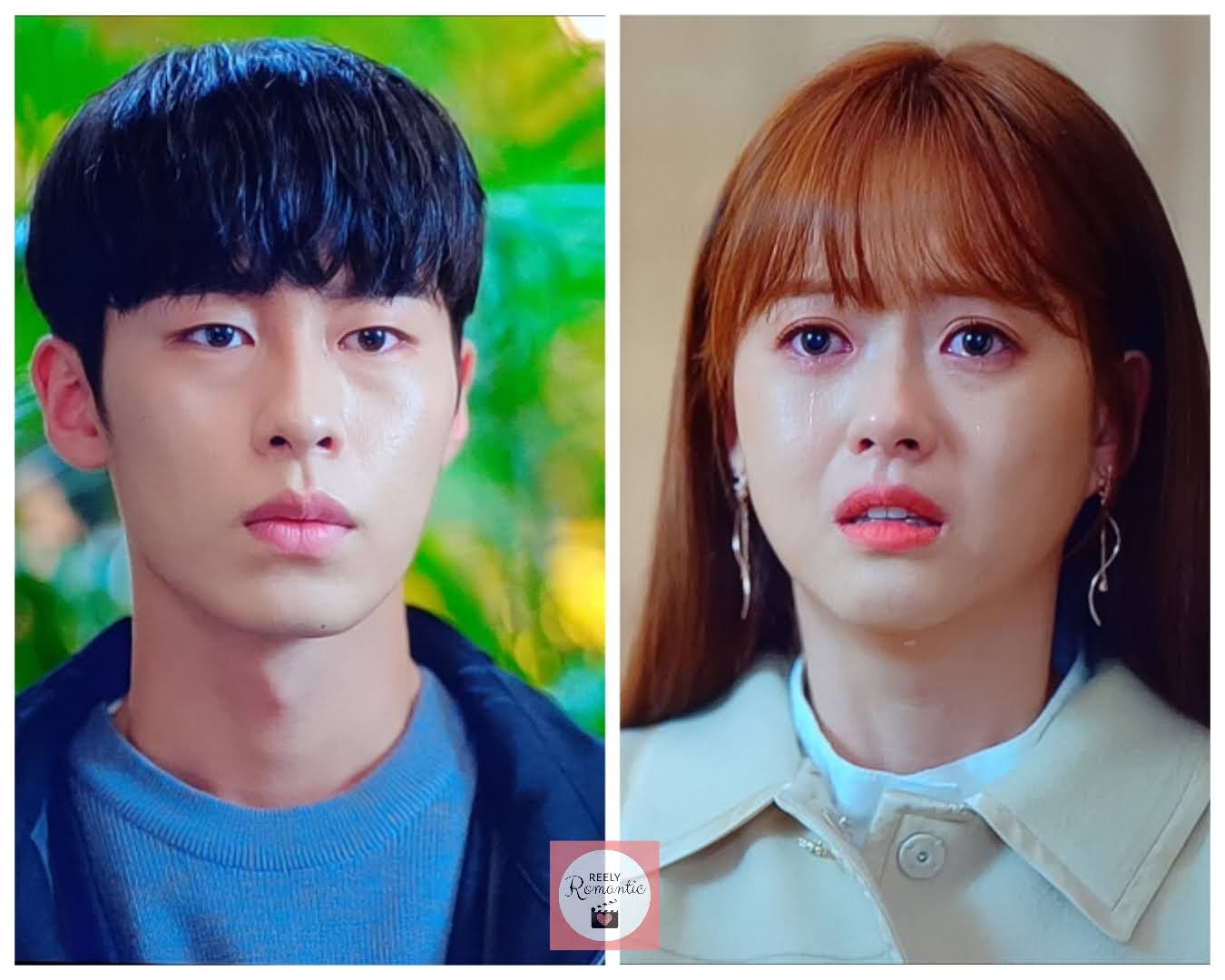 As if the plot twists weren't enough, the writers and director also decided to make the whole story into one big coincidence. Ra Ra and Jun knew each other from before and everyone from Ra Ra's stalker, Jun's best friend who passes away, Cha Eun-seok and his wife, to Ra Ra's ex-fiance – all of them meet each other at some point in their lives and are involved in some incident or the other with Ra Ra.
The last two episodes of the drama gave me a panic attack. I was mentally prepared for the worst till the last five minutes of the final episode and suddenly there was a twist in the plot. I mean, just brace yourself for the unexpected.
While the drama starts off a light note and is portrayed to be a light-hearted rom-com, I would say the latter episodes are the complete opposite of that.
Verdict
Do Do Sol Sol La La Sol reminds me of the Jack-in-the-box toy. It's filled with plot twists that appear at unexpected times. The drama doesn't fall in the 'put everything aside and watch this now' category but it is definitely a drama worth watching when you have nothing else to stream.