Chen Xiaoxi and Jiang Chen sure have a lot of differences, starting from their height to their personalities but that doesn't stop them from being an adorable couple. Here are 12 endearing moments from the drama to show you why this OTP deserves all the love.
The feeling of coming back home after a long day at an unfamiliar place is always bliss. The exact same feeling exists when I go back and watch my favourite drama after completing a new drama. It's the sense of familiarity that keeps me going back to it.
One such drama in my "I'm so glad to be back home" list is A Love So Beautiful. This drama does not belong to a never-seen-before storyline or original screenplay category but the drama is overall enjoyable. The clever and compelling screenplay, and charming and memorable performances pulls me towards this drama over and over again.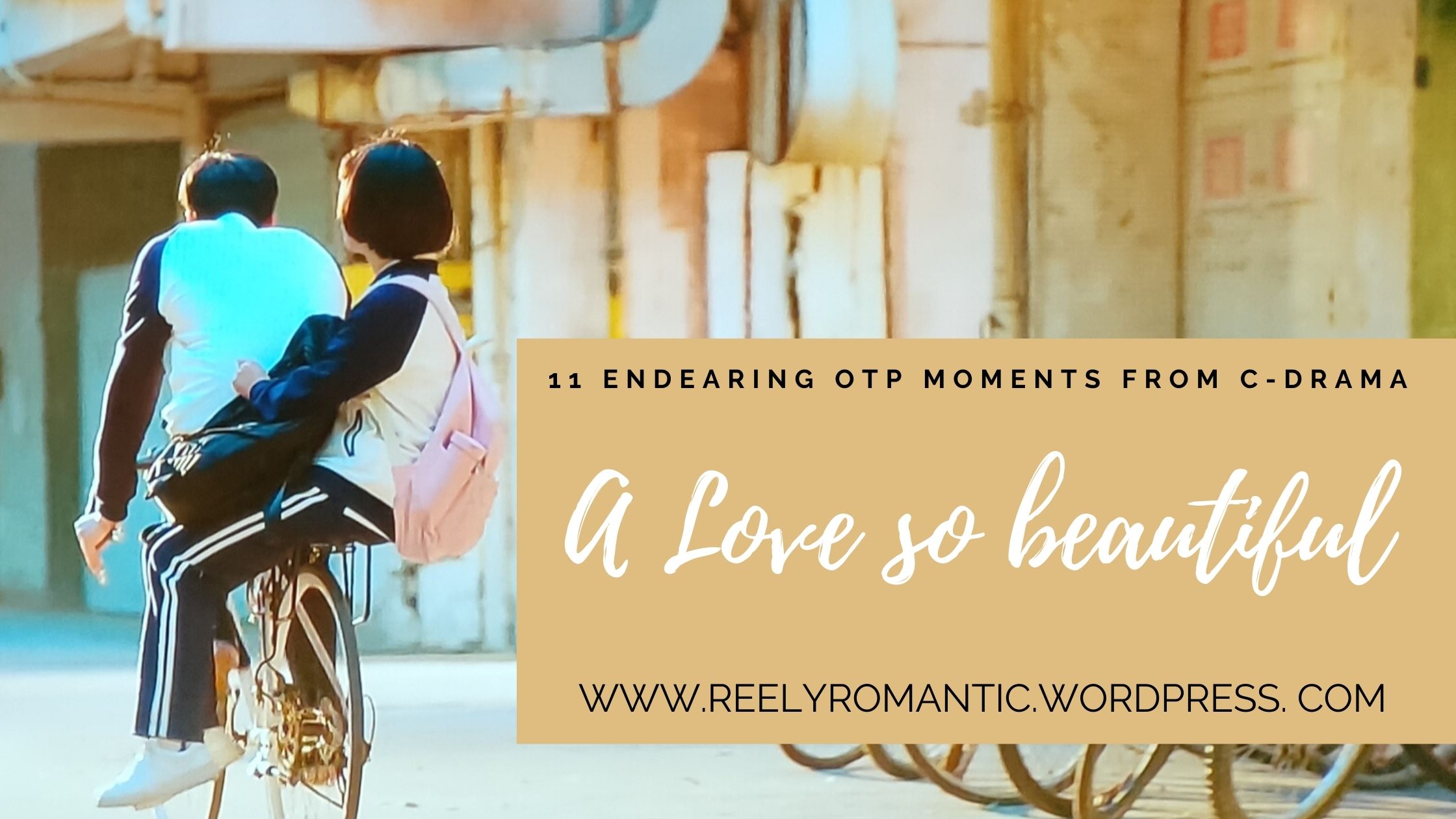 Lead cast: Shen Yue, Hu Yitian, Gao Zhiting
Director: Yang Long
Written by: Zhao Qianqian, Wu Tong, Duan Yuyue, Yu Gu, Zhou Chucen, Wang Yanpei
Streaming on: Netflix 
No. of Episodes: 24 (23 + 1 special episode)
Plot: The Chinese drama A Love So Beautiful is based on the novel To Our Pure Little Beauty by Zhao Qianqian. Chen Xiaoxi (played by Shen Yue) and Jiang Chen (played by ) are neighbours from childhood. Both of them are each other's first love but Chen Xiaoxi is more expressive and takes the first step forward. The story follows the growth of their love from school days till adulthood.
Chen Xiaoxi
Chen Xiaoxi (CX) is that short yet cute, vivacious girl next door who grows on you. She is friendly with everyone and is an open book when it comes to her love for Jiang Chen. She pursues him relentlessly and does anything and everything to get his attention. From taking part in the class leader election, participating in the sports meet and debate competition even though she's not the best student in the class to buying fireworks to declare her love for him during a class trip are a few instances where she goes all out to profess her love for him.
At the same time, this avid comic reader knows when to stand up for herself. She kicks Jiang Chen when he gives a hurtful reason for choosing someone else to vote for during the class election. She also gives him the cold shoulder and avoids him when she sees her rival hugging him during the school trip.
All is well when they start dating in college until they inevitably part ways due to misunderstandings. When Jiang Chen pursues her after three years she holds back till he apologises, and shows him she is not a pushover. That's what I really liked about Chen Xiaoxi. Sure she loves him and all, but she also values her feelings and the way she is treated.
Shen Yue is the perfect choice for the role of Chen Xiaoxi. She pulls off the transition from a bubbly school girl to a college student to a working professional effortlessly.
Jiang Chen
A stark opposite to Chen Xiaoxi, Jiang Chen (JC) is the tall, handsome straight A student who is loved by all the women out there. A man of few words, Jiang Chen is always perceived to be cold by everyone except Xiaoxi. She falls in love with him at the bookstore when he buys a sketch pen set for his younger brother. Jiang Chen keeps to himself out of a fear he'll lose the ones he love just like how he lost his father and how he's been living separately from his mother and brother.
Even though Jiang Chen likes Xiaoxi he pulls her leg as often as he can. Yet throughout the drama you'll notice that he'll be the first one to help her out. Sometimes you feel like whacking his head because he's annoying while other times you simply want to sigh seeing the unexpressed love he has for her.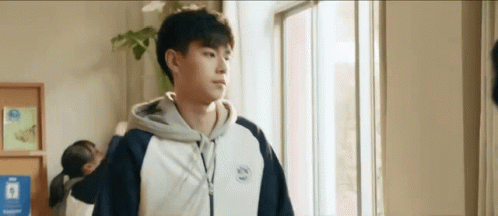 Hu Yitian fits the role of Jiang Chen to the T. He brings out the right expressions and adds value to each scene.
Chen Xiaoxi and Jiang Chen sure have a lot of differences, starting from their height to their personalities but that doesn't stop them from being an adorable couple.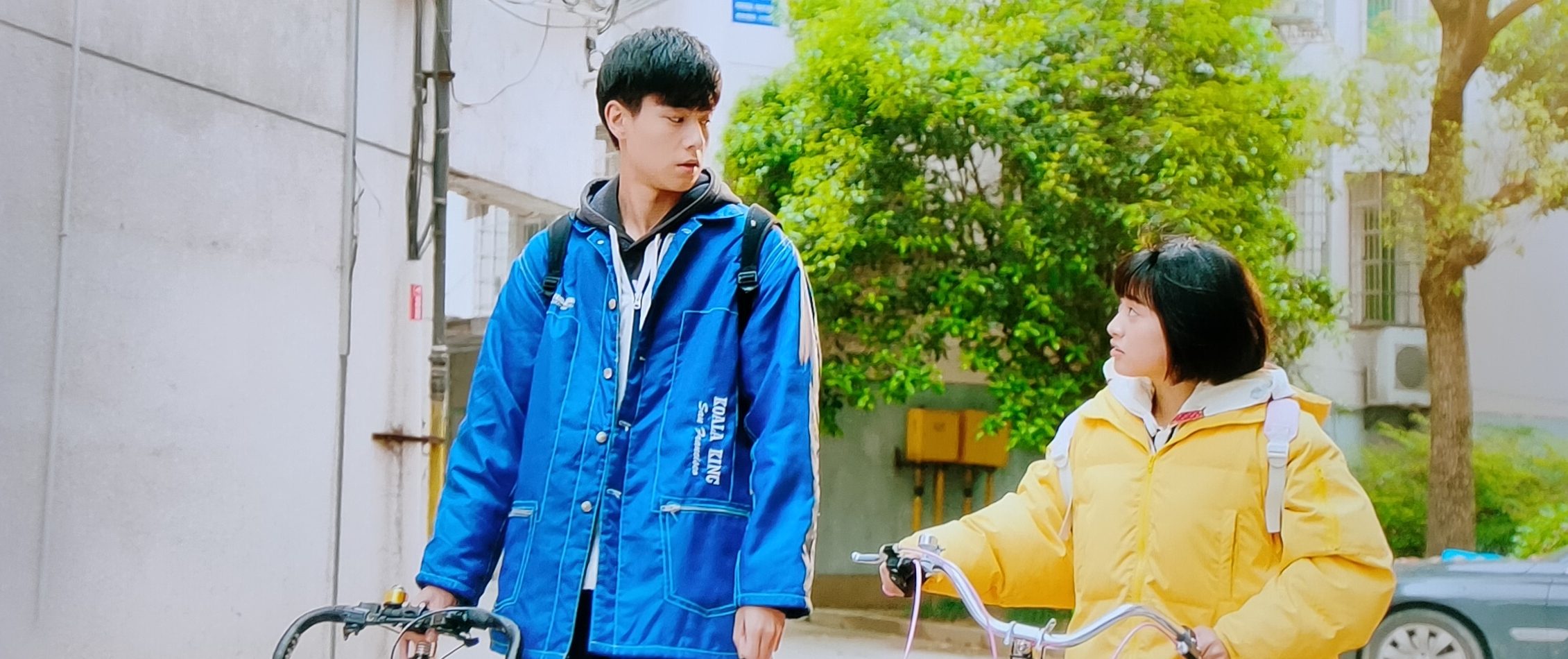 Here are 12 endearing moments from the drama to show you why this OTP deserves all the love.
#1 The failed confession
It all starts with JC being suitably unimpressed. However, our unabashed CX refuses to give up. Talk about fighting spirit.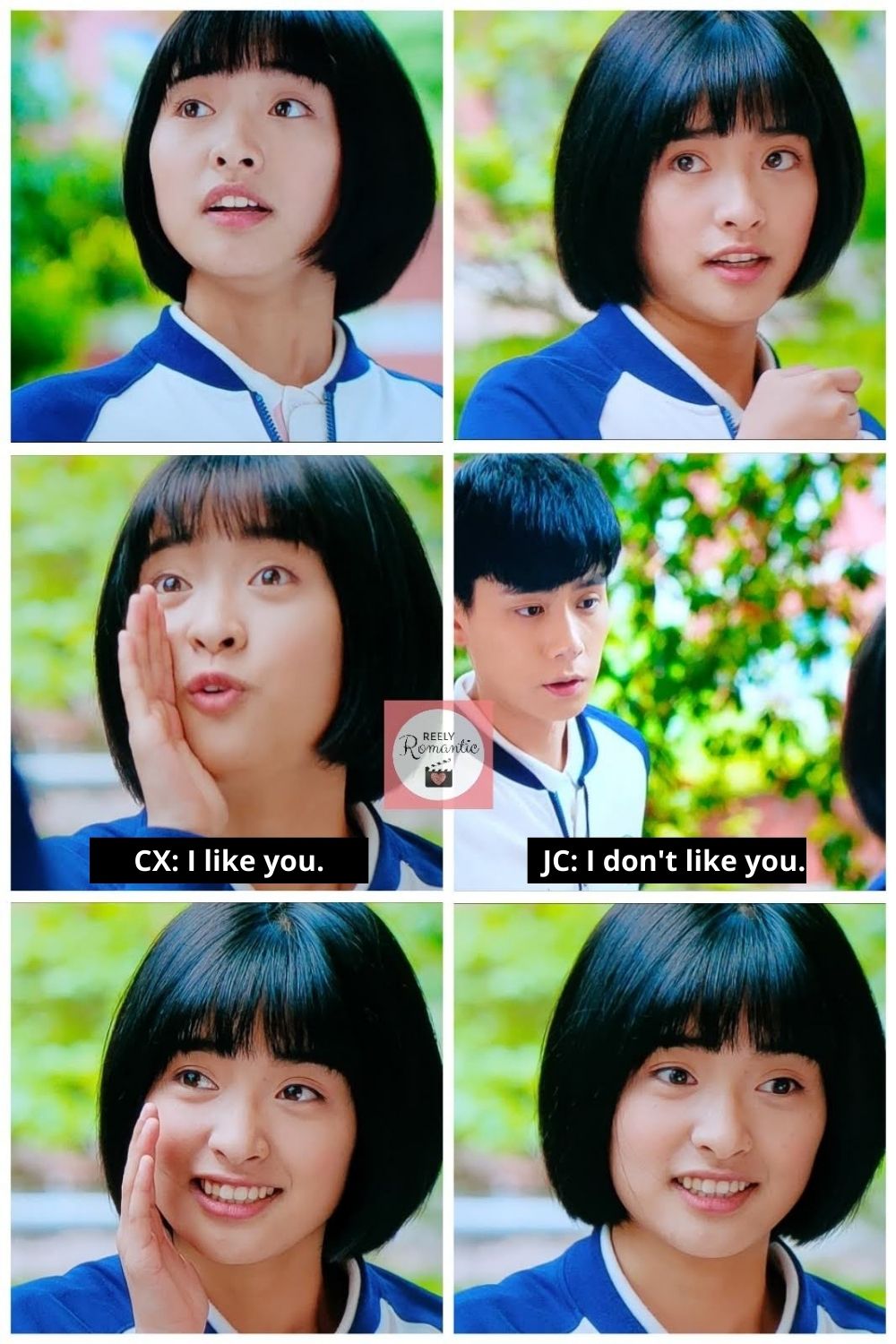 What's hilarious is her awkward expression after he says he doesn't like her. That gives the scene some comic relief. However, she pursues him despite being rejected. That's drama-land my friends, where you relentlessly pursue someone who doesn't like you until they turn 180 and cling on to you like life was nothing without you. If only real life was like drama-land.
#2 Endless teasing meets ignorance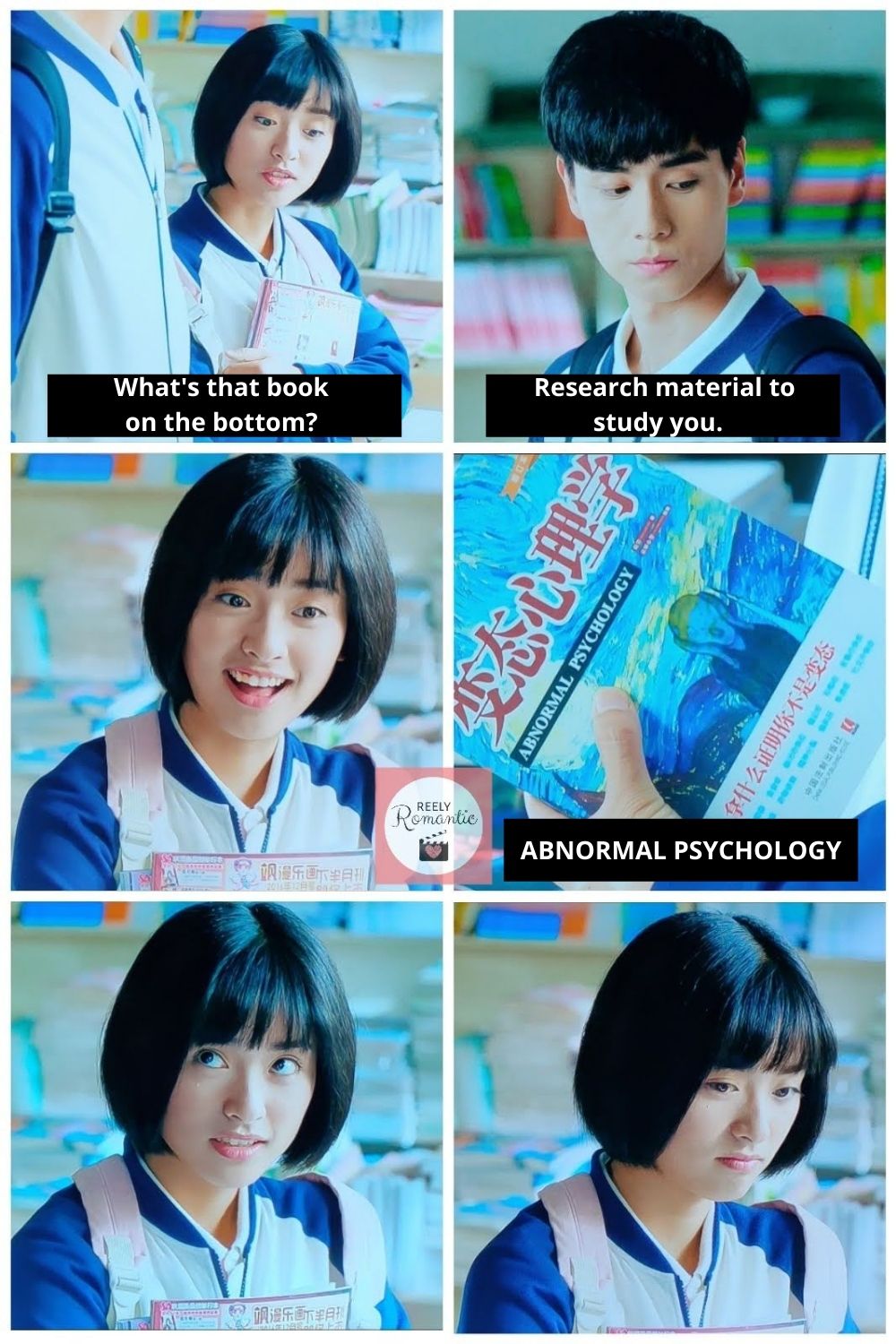 What makes the drama interesting is how the protagonists are polar opposites. JC does not hold back on his sarcastic remarks whenever Xiaoxi tries talking to him. He can't help but pull her leg whenever the opportunity arises. This reminds me of a certain somebody in my life. As usual Xiaoxi is either clueless or turns a deaf ear to it.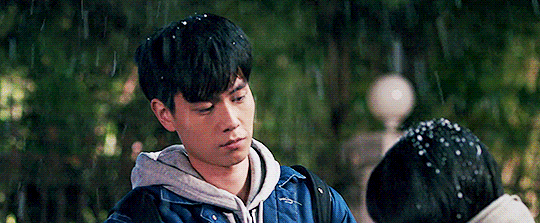 #3 CX's love is not one-sided after all
The second episode gives us a glimpse on how Chen Xiaoxi's love isn't one-sided. JC develops feelings for her and starts caring about her.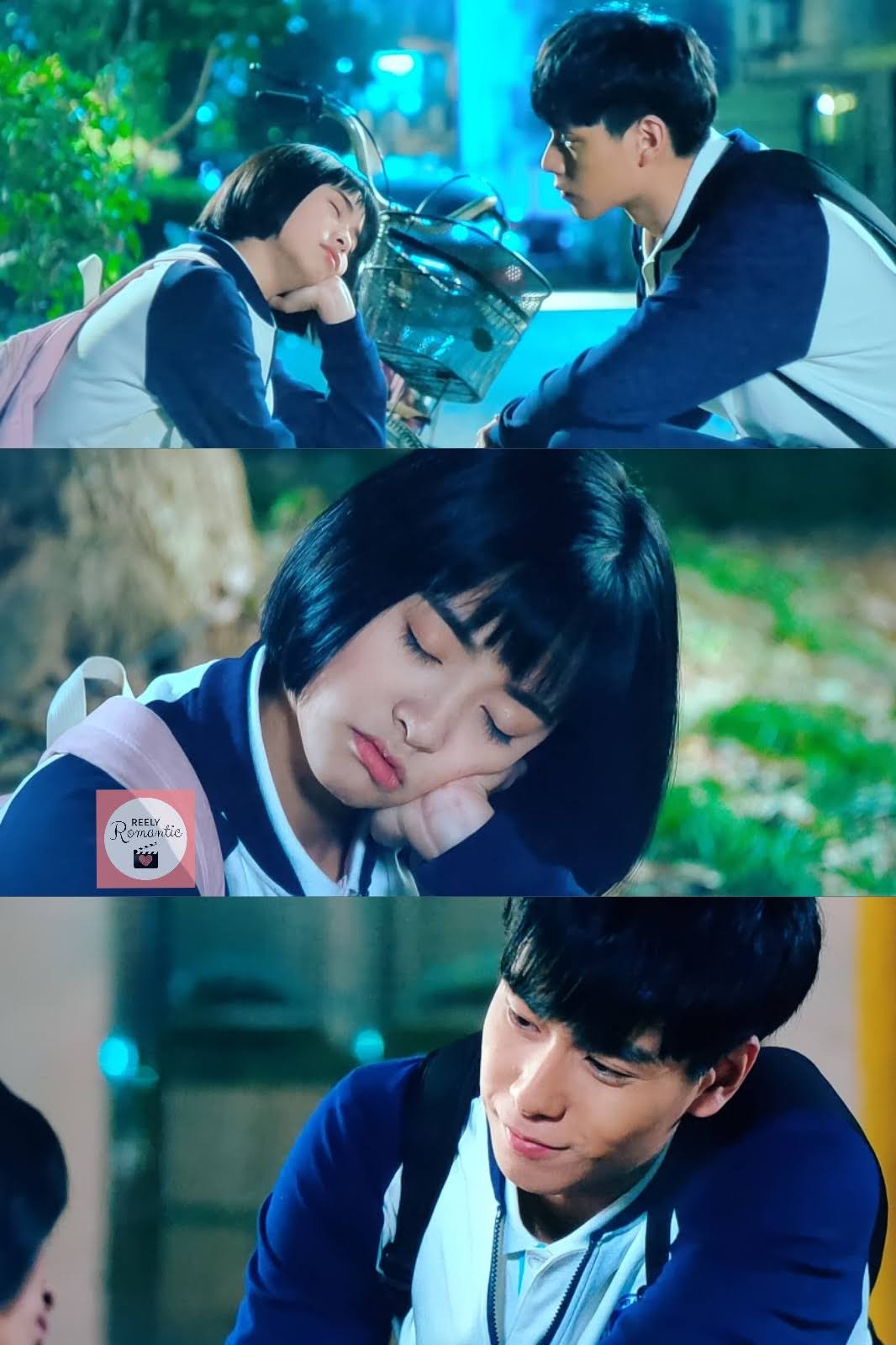 There are several scenes which show his jealous side as well. Whenever he sees Wu Bosong near CX, he becomes jealous. Of course, our adorable CX doesn't understand any of this and hopes that one day JC will like her.
JC also goes out of his way to help CX. When she loses the class money he helps her find it. The most adorable scene is when she is quarantined for swine flu and he goes to make public announcements in the school broadcast room, and reads out the last page of the book she was reading but got confiscated. Later, he also sells his car to fund her self-publishing comic book. This boy turned man goes all out to help her but does it secretly.
#4 When JC tries apologising to CX after THE incident
CX plans to make the class trip a memorable one by watching fireworks with JC. She buys the fireworks and asks JC to meet her at a particular place. But things go wrong and she sees another girl, Lei Wei, from her class hugging JC and the fireworks go off simultaneously. CX is heartbroken and decides to stay away from JC.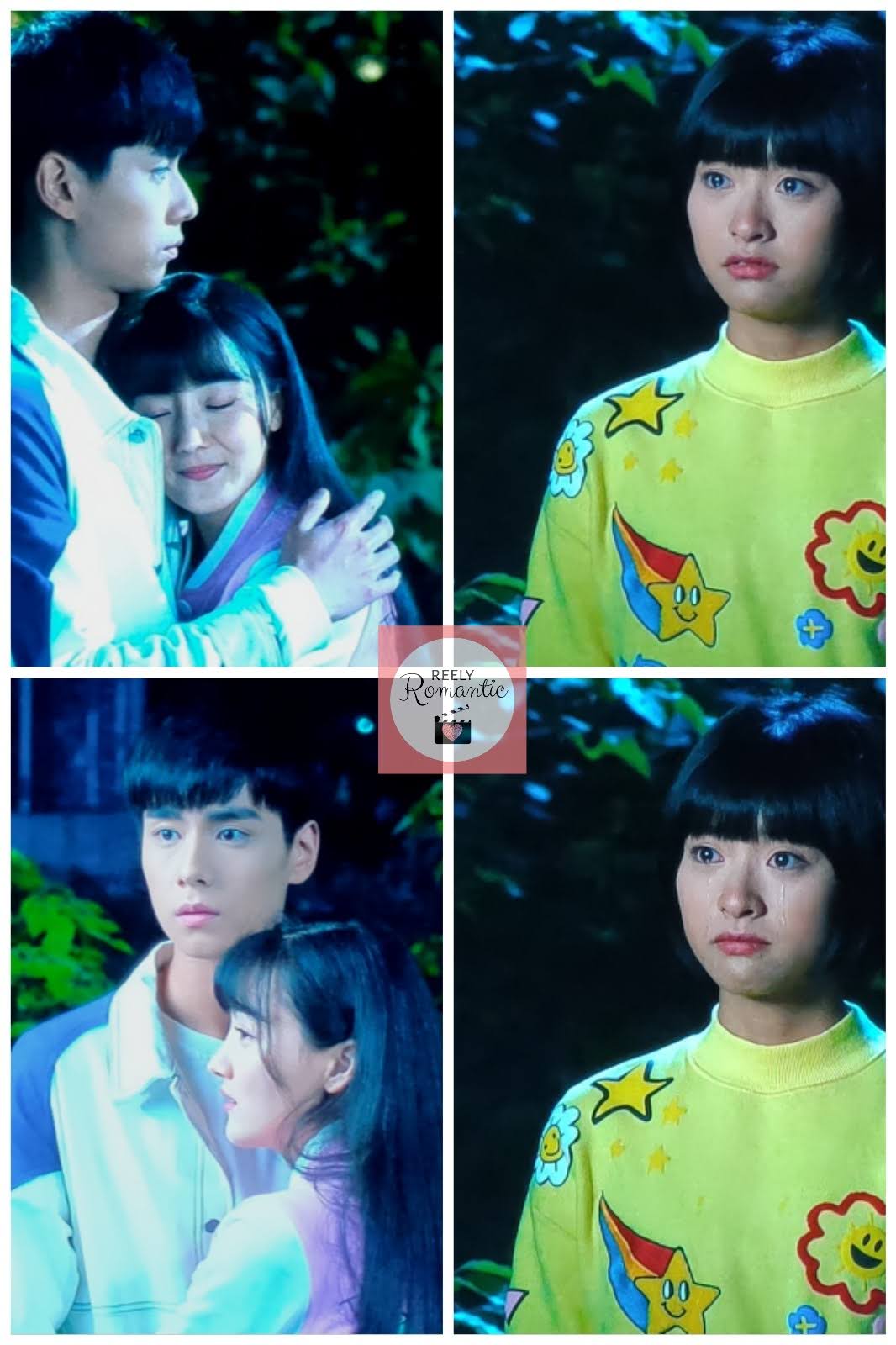 JC tries to fix the situation by buying snacks for CX, which she refuses to accept. He then plays the song she performs at a competition for him on the piano and she gives a deaf ear.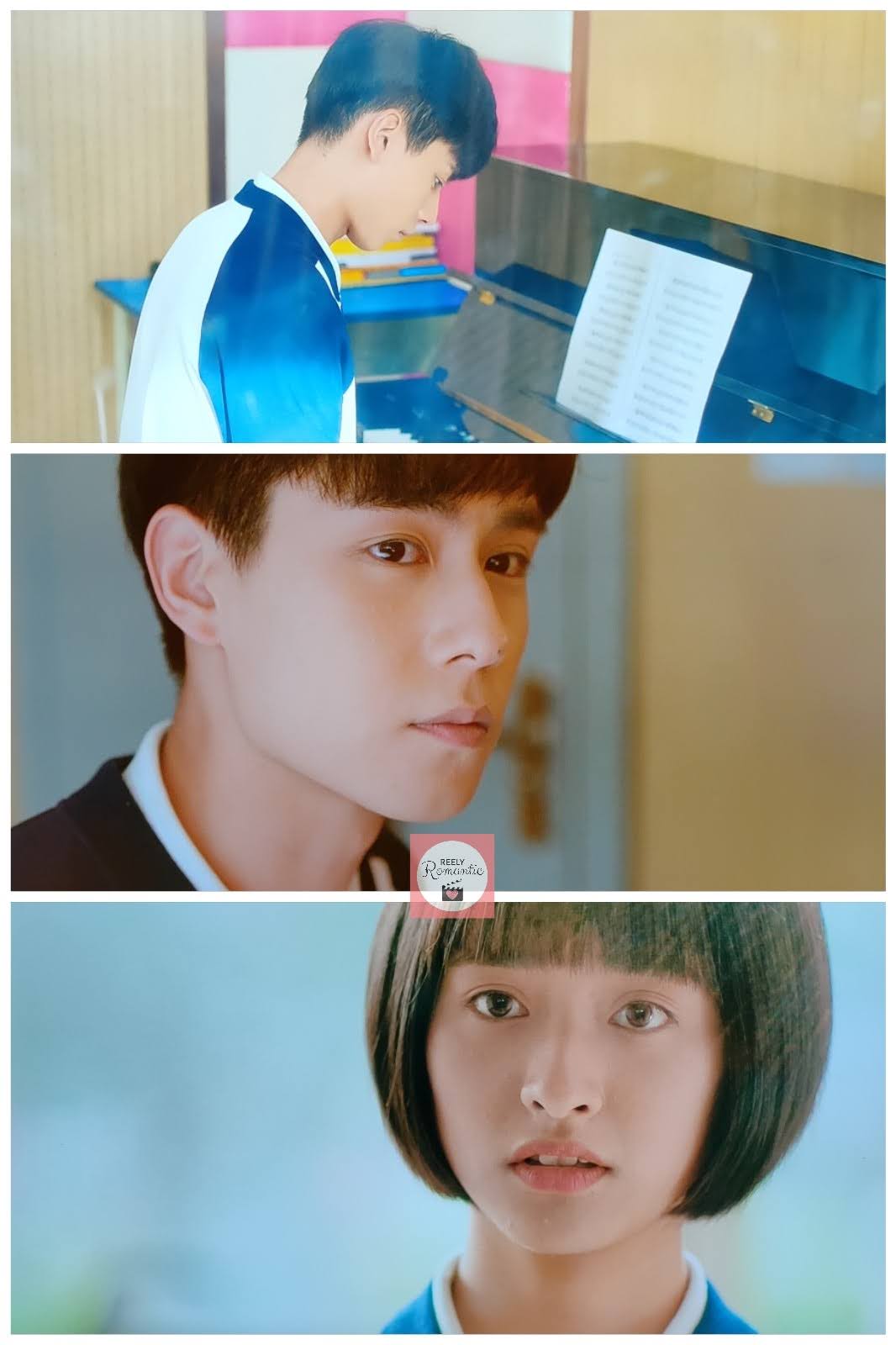 Finally thanks to their friends, they sit next to each other in the library and he manages to get her attention.

When she falls, he carries her back home and he tells her what happened on that day. He goes on to explain how it's not his secret to tell so he can't tell CX what Lei Wei had told him and CX innocently replies, "But I can tell you everything."
Uggghhhhh this couple! If it was me I would have thrown my hands in the air and said something sarcastic. Maybe that's why I'm single. Whatever.
#5 CX's Christmas gift and the awkward laugh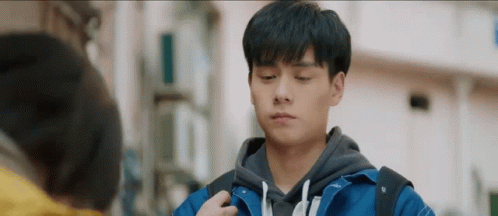 While other girls in her class gift handmade scarves to the boys they like, Xiaoxi gives JC a braided bracelet as a Christmas gift, except that it's too long. She asks him to use it as a belt because it's too long to be a necklace.
JC: I can also use it to hang myself.
Awkward laugh saves the day.
#6 First kiss is the best kiss. But the second kiss followed by an awkward conversation is the most memorable one.
JC kisses CX when she's drunk and asks her to call him if she remembers the kiss. Of course, as expected CX doesn't remember a thing. When they officially start dating and go on a date, they kiss again, except this time there's an amusing conversation that follows the kiss.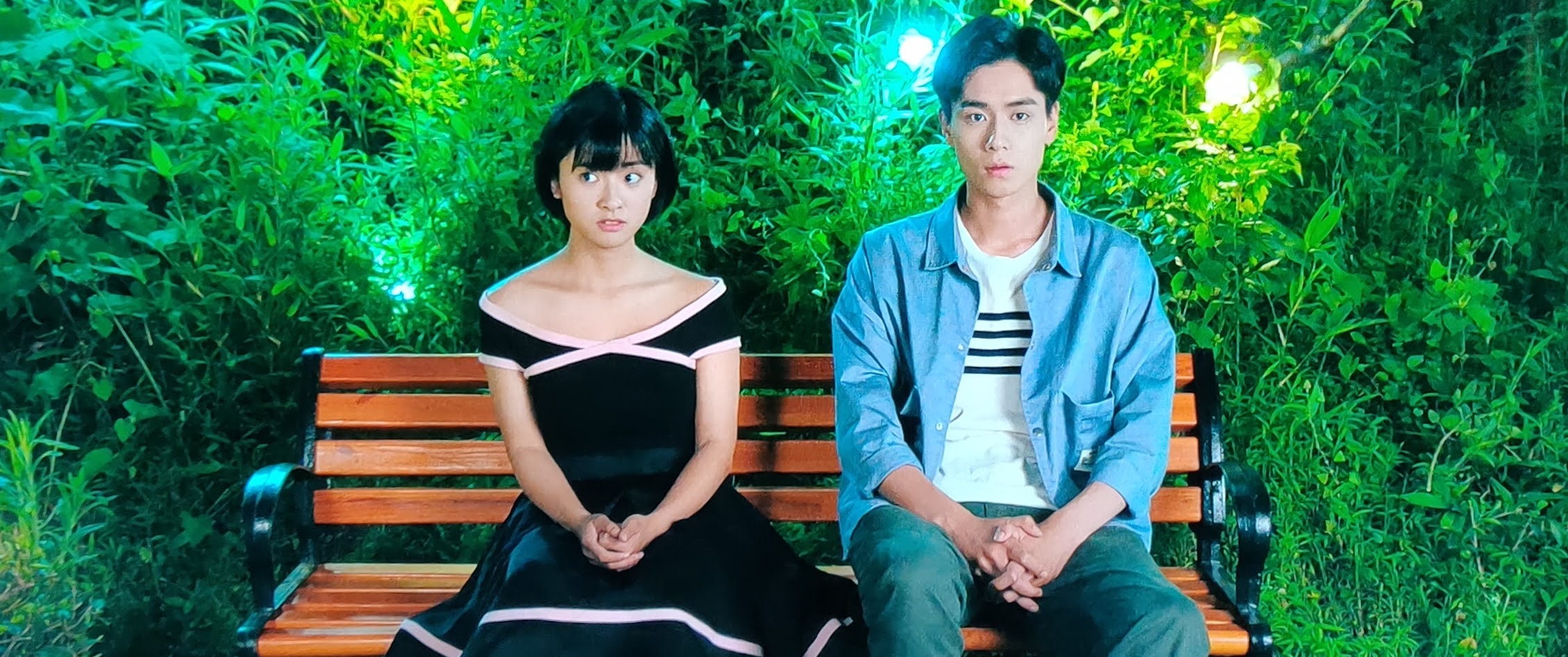 CX: I was wondering, just now, why did you kiss me? Is it because the dress I'm wearing makes me extra charming?
JC: No, your calf muscles are too big.
CX: Is it because the smell of floral water and medicated oil created an aphrodisiac effect?
JC: It smells like formaldehyde.

CX: Could it be the mosquitoes aroused the animal in you?
JC: I just wanted to know the textural difference between lip skin tissue and other skin tissues.
The combination of JC's brutally honest replies combined with sarcasm and CX's innocence makes this scene memorable. Of course, this is one among the many instances where you want to whack JC as well.
#7 When tables turn and JC pursues CX relentlessly
The protagonists meet after three years following their painful breakup. When JC sees CX in the hospital by chance, he does everything to win her affection. From helping with her father's surgery, hiring a fake girlfriend to make CX jealous to selling his car to fund publishing her comic book, he does it all.
After a heartfelt conversation with Wu Bosong, he understands how much he misses CX and apologies to her. Our leading lady says she needs time to think but goes back to him in a few hours.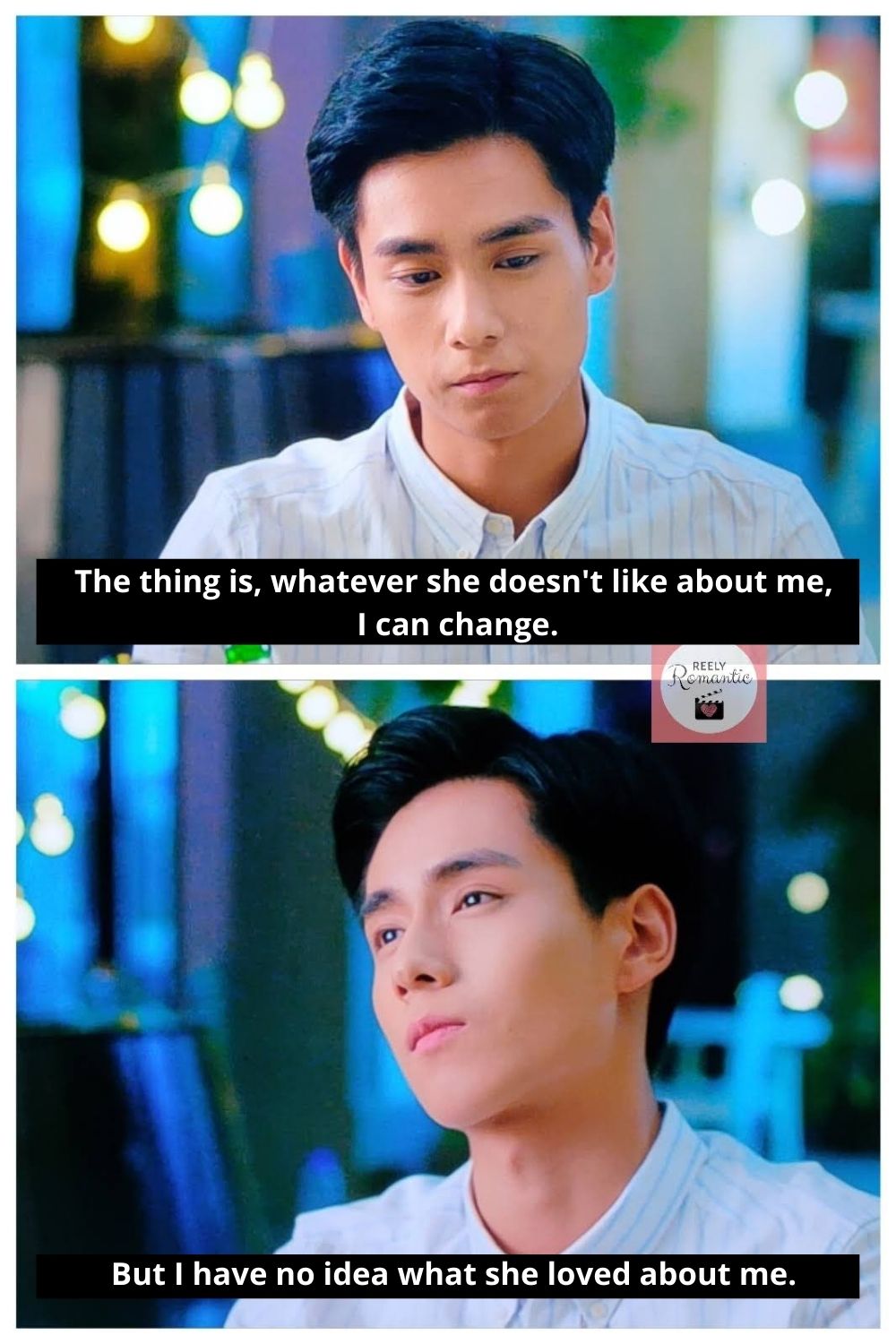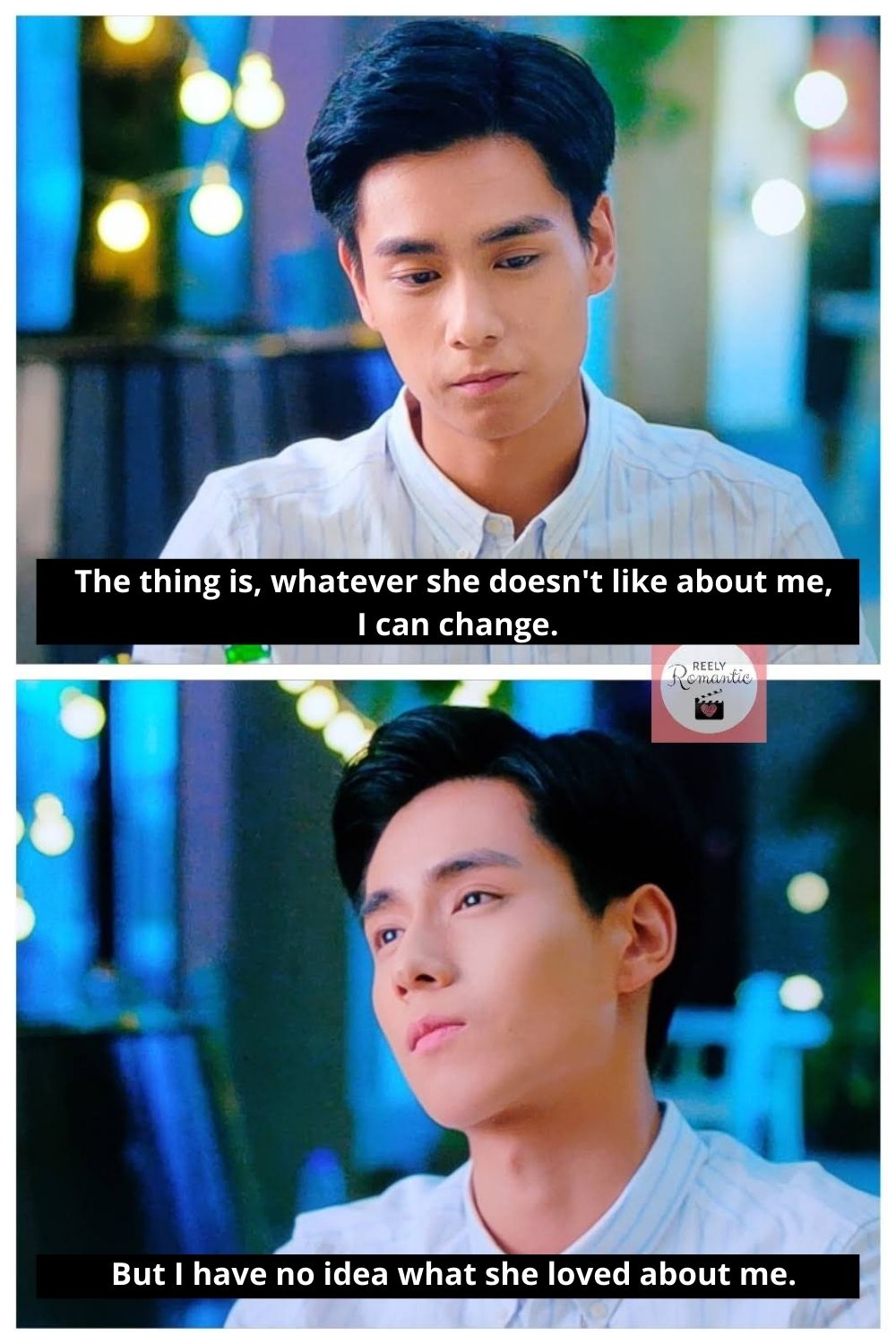 #8 JC becomes the doting boyfriend and CX enjoys every moment of it
JC realises how much he loves CX and understands her value when they get back together after their breakup. He becomes expressive, pays more attention to her and takes care of her.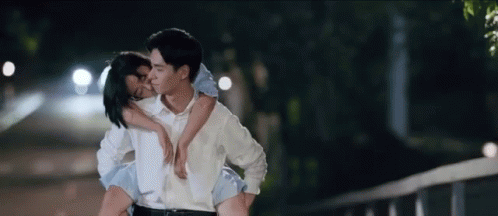 Of course, pulling CX's leg is his favourite pastime and he makes her propose to him when she's drunk and it backfires. Hey, but the boy learns his lesson and does what is needed.
#9 A proposal that includes helium inflated gloves as balloons
JC plans a quick proposal to calm CX down. CX is of firm belief that the man should always propose so JC wastes no time. He brings her to a room in the hospital he works at and surprises her.
When JC proposes to Xiaoxi, she takes the rolled paper tied to the balloon instead of the ring.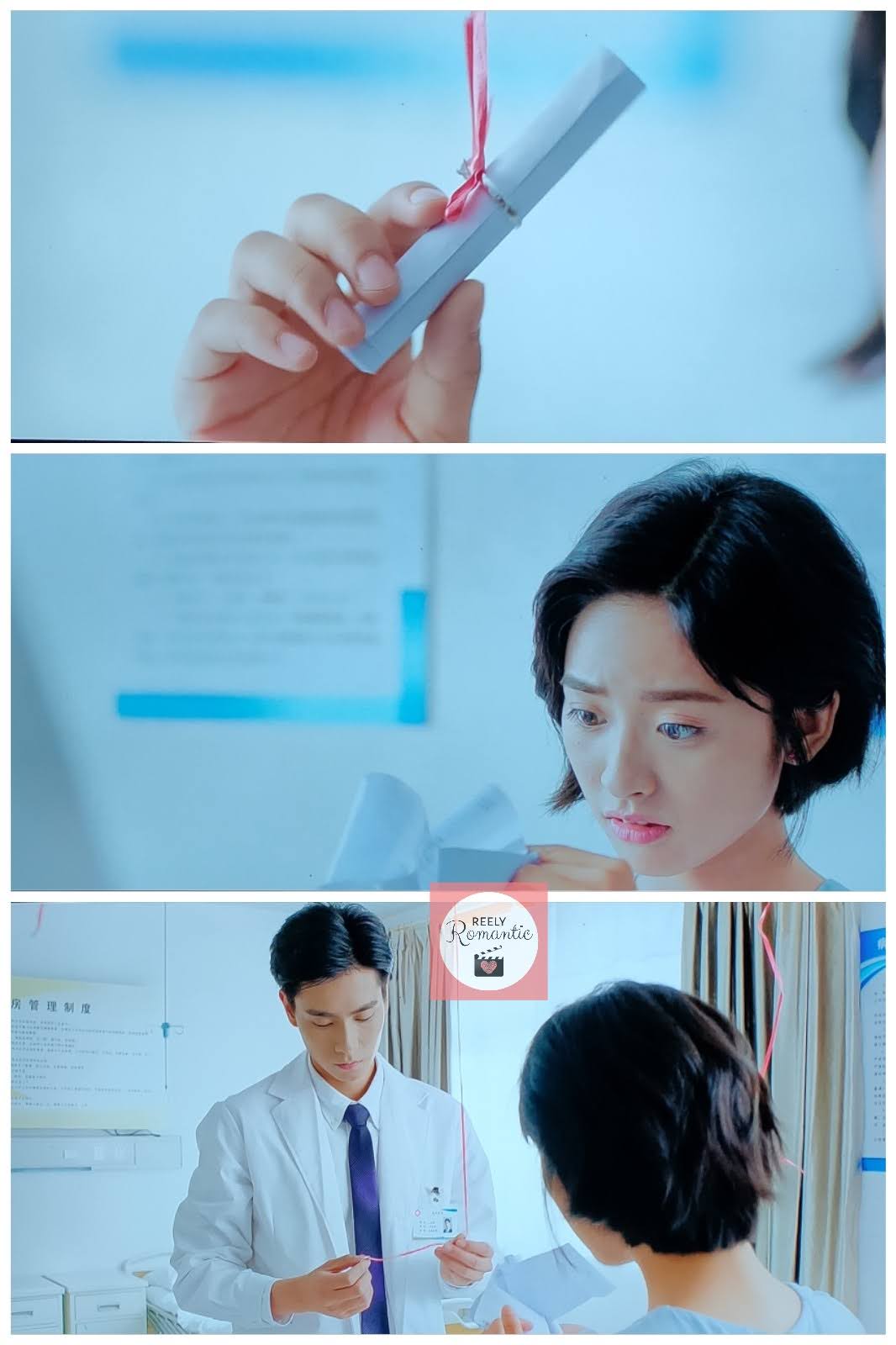 CX: It's blank!
JC: What did you expect?
CX: Why did you tie it to the balloon if it's blank?
JC: To weigh it down. Otherwise the balloons would come out too fast.
The conversation continues when she asks him about the ugly looking balloons.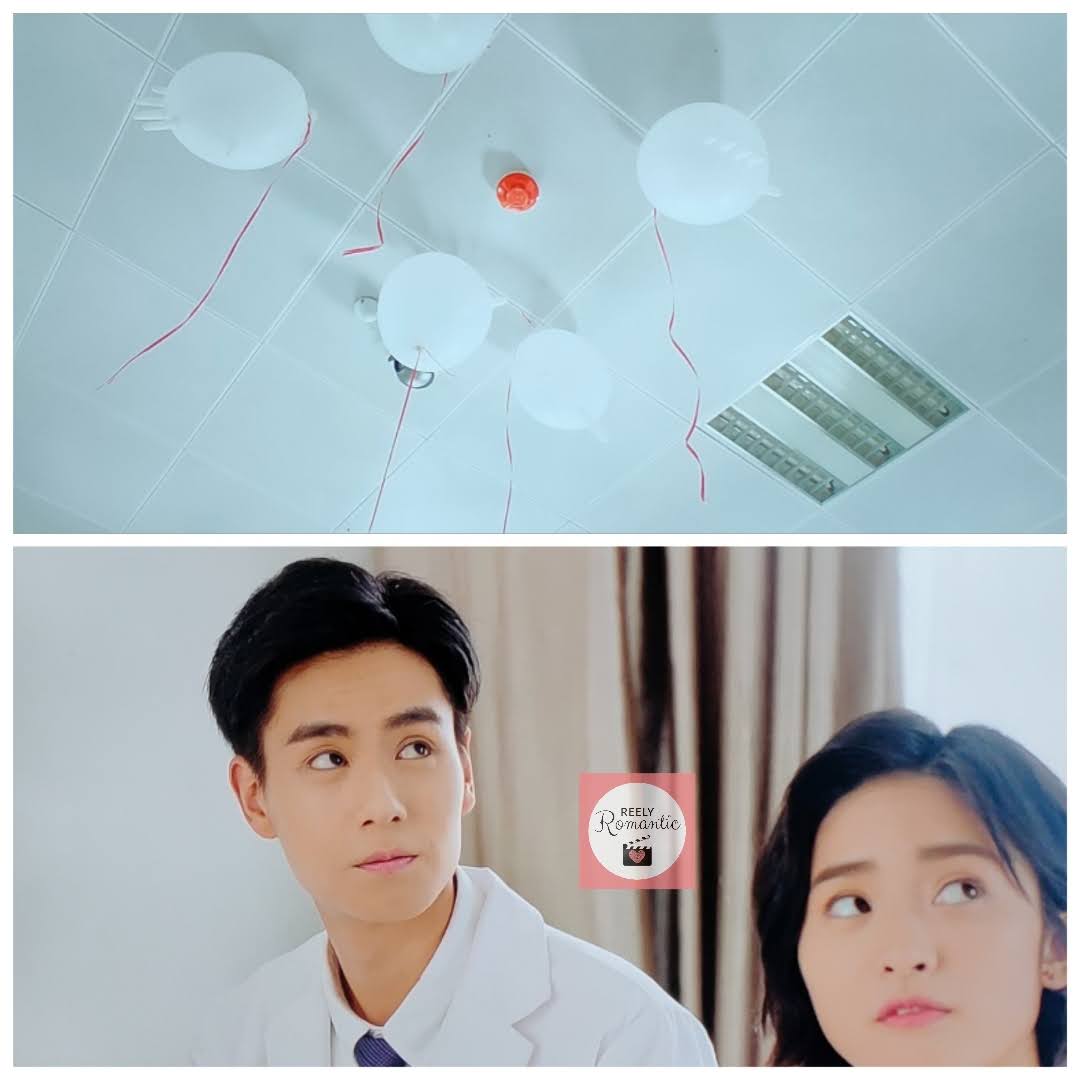 CX: Where did you find such ugly balloons?
JC: They're rubber gloves filled with helium.
CX: Harmful gas? Why didn't you use a harmless gas instead? Are you trying to kill me?
JC: Chen Xiaoxi, did you sleep through your chemistry class in high school?
This OTP I tell ya!
#10 "But no girl can be taller, prettier and kinder than me"
A light conversation turns into a serious one and CX gives JC the silent treatment. When they both sleep on the same bed, the conversation continues. This gives JC a chance to express himself and tell CX how much he had missed her.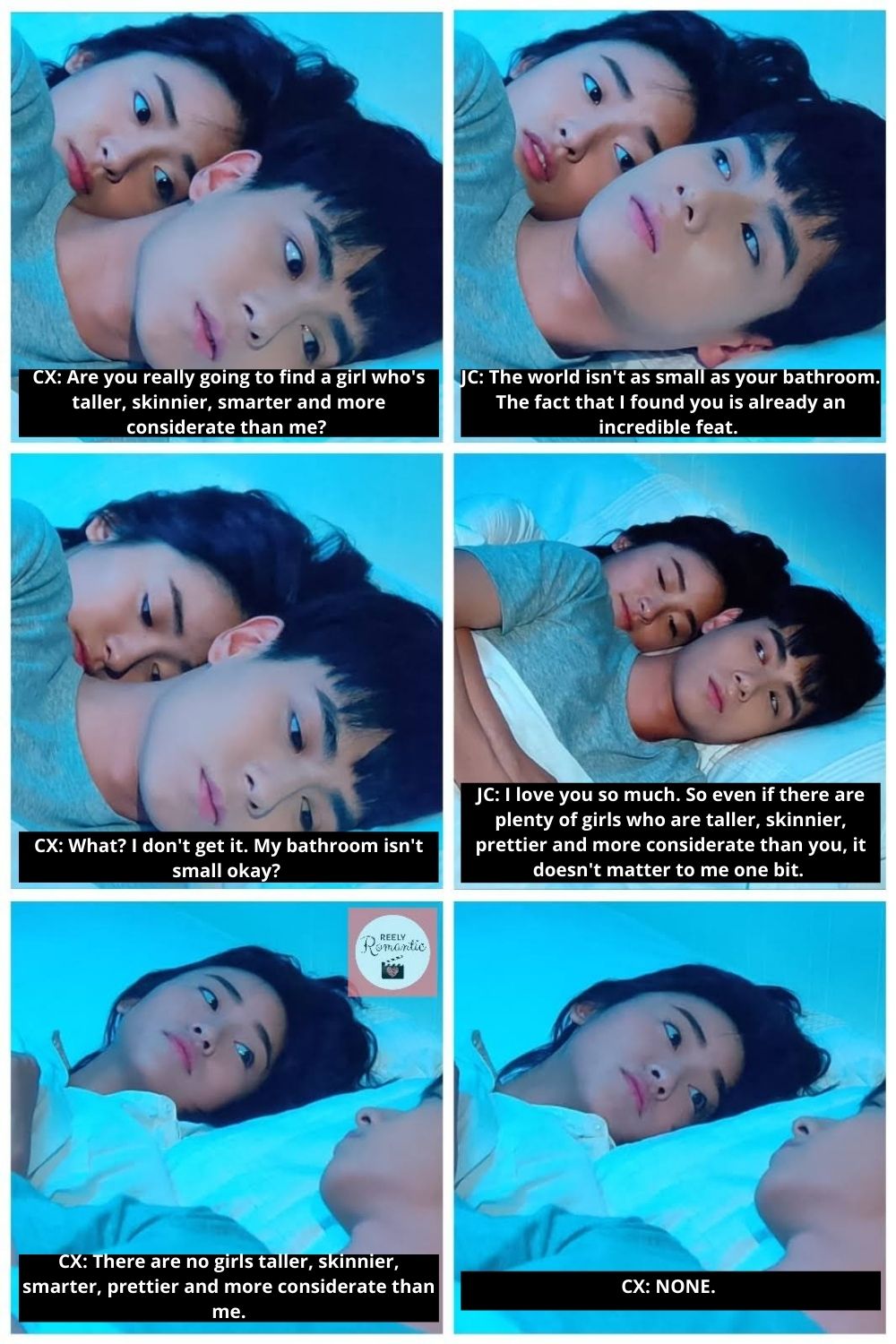 Just when you think you're going to sob, CX lightens the mood.
The conversations between the protagonists always makes me smile and I feel that's the success of the drama.
#11 Singing isn't Xiaoxi's strong point but anything for JC!
The last episode of the drama shows us an incident that happens during the protagonists' school days. Xiaoxi secretly listens to JC's walkman and hears an announcement about a contest, which happens to be an advertisement. CX assumes it is JC's favourite show.
Xiaoxi learns a song (A Love So Beautiful OST) and leaves home to perform in the contest to impress JC. Her parents get worried about her whereabouts and send JC to bring her back. CX gets rejected at the auditions but seeing JC lifts her spirits. The reaction when she learns he doesn't like the show is chucklesome.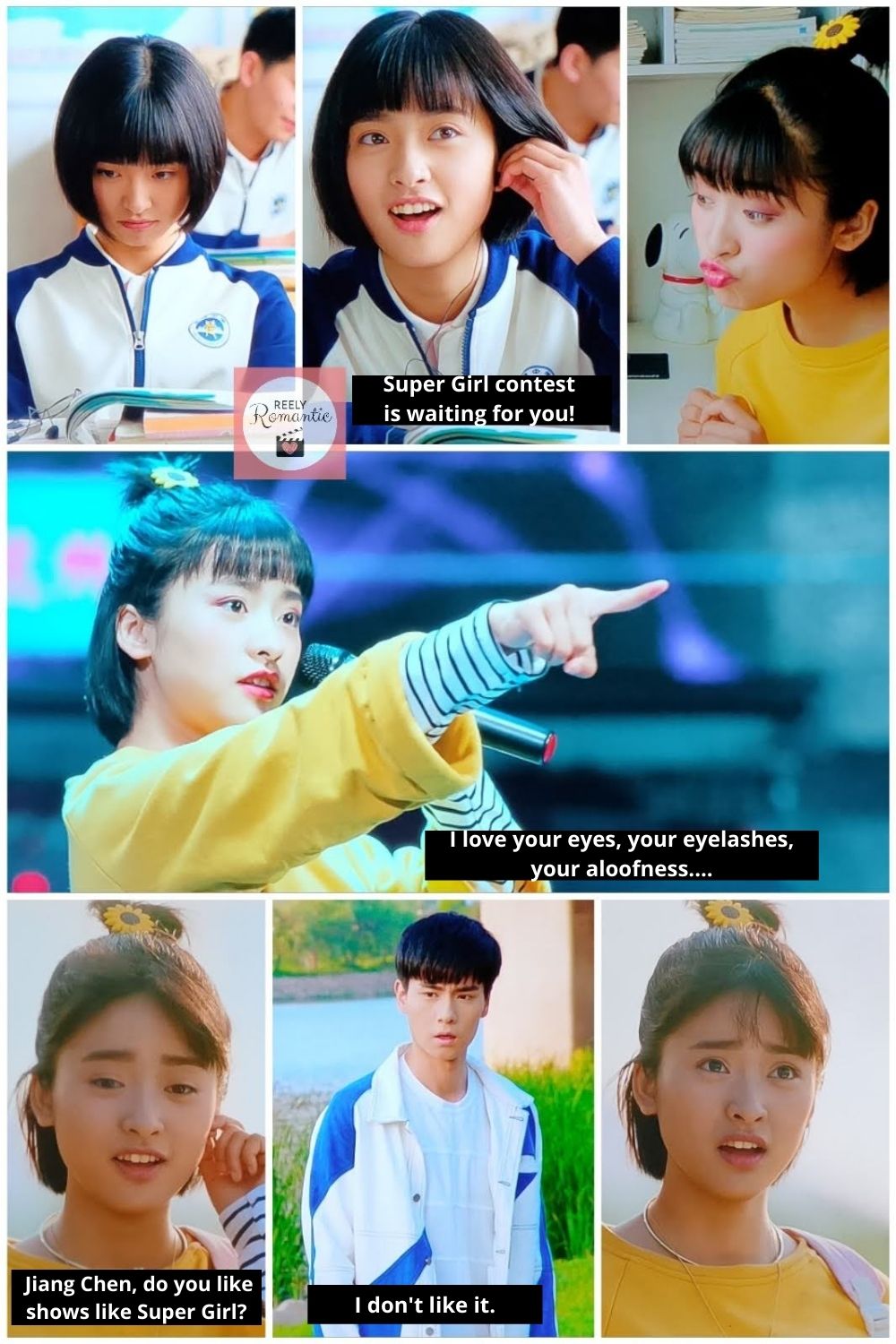 Verdict
A Love So Beautiful is a timeless drama that brings back memories of our school days and first love. If you're looking for a feel-good drama, this one is for you.
Speaking of A Love So Beautiful, the Korean remake of this drama is airing from Monday on Netflix.
Have you watched A Love So Beautiful? Thoughts?